This weekend past, I was very kindly invited to spend some time at Diggerland in Devon, and I thought I would offer a little report on my visit to one of the now famous theme parks.
Diggerland Devon is one of four parks that are now running around the country, including the initial park in Kent, Durham, and the latest addition in Yorkshire. The man behind the Diggerland concept is of course the chairman and founder of the H.E. Services Group, Hugh Edeleanu, who hit on the idea following a family open day at H.E. Services head depot in Strood, Kent. All kids love diggers, and some of us never grow out of it either, with that in mind Mr Edeleanu decided to open a bonified park where youngsters and family members could get hands on with real life diggers, in a safe and controlled environment, and in April 2000 Diggerland Kent opened its doors for the first time, the park was an immediate success with over 20,000 visitors passing through its gates in the first year.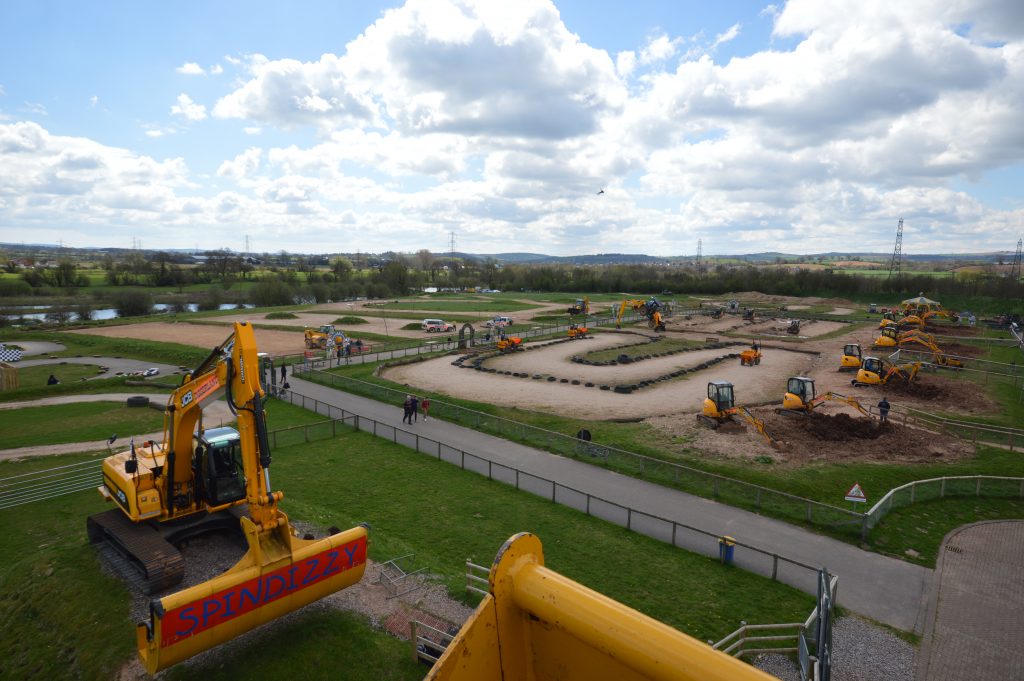 Diggerland Devon has been opened for around 11 years now, and despite the fact that I now live in this part of the country, I had never visited the park. With that in mind, I was keen to take a look, and was looking forward to seeing youngsters getting hands on with machinery, just like I had done with my father back in the days when taking your son to work was an accepted part of the learning curve. Sadly that is not such a familiar scenario these days due to the dreaded health and safety regulations, but these digger theme parks, just might inspire some much needed new young blood to come into our struggling industry in the future.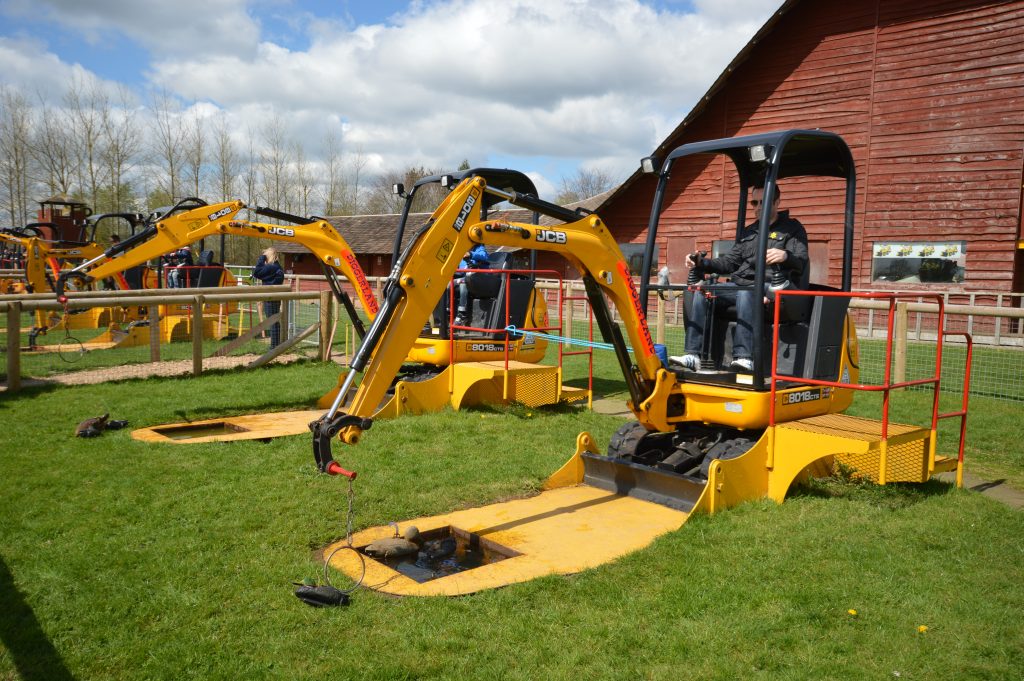 The parks offer visitors a choice of 20 different rides/experiences, which are always being added to, ranging from Dippy Ducks, which is a mechanical form of the fairground activity "Hook a Duck", to the thrilling "Spindizzy", where visitors are sat in a converted bucket with seats and spun around on the end of a 22 tonne JCB JS220 hydraulic excavator.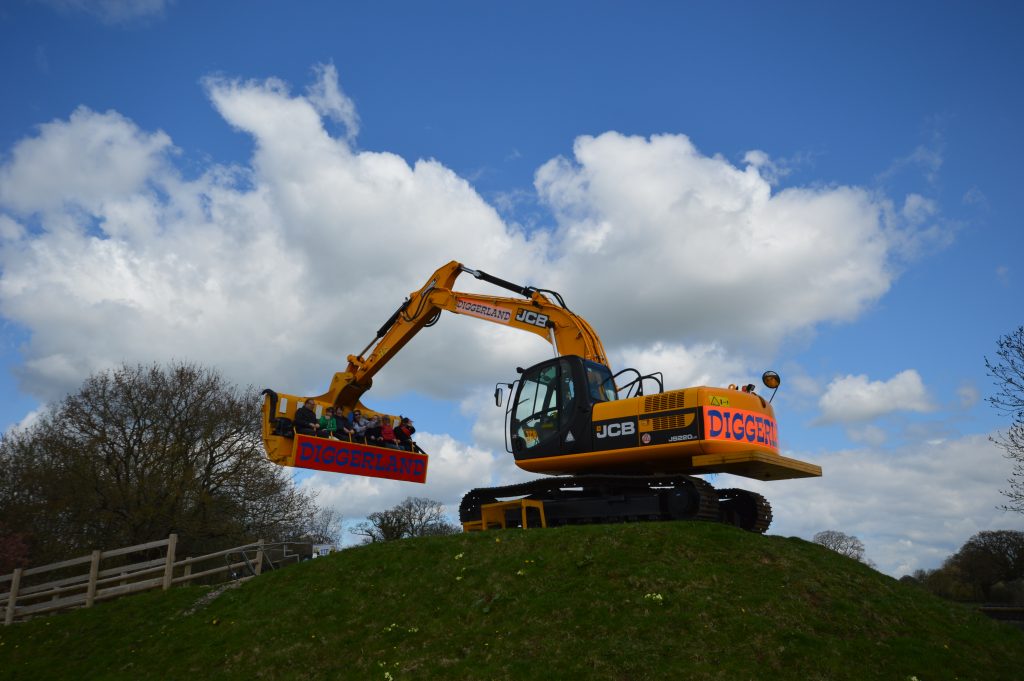 It was a delight to see some of the children and adults alike getting to grips with a variety of machines, most of which come from the iconic British brand of JCB including 8015 mini excavators, 160 Robot skid steer loaders, and the famous JCB 3CX. Most machines in Diggerland are new models, and are generally only kept in the fleet for one season, before being upgraded in the close season.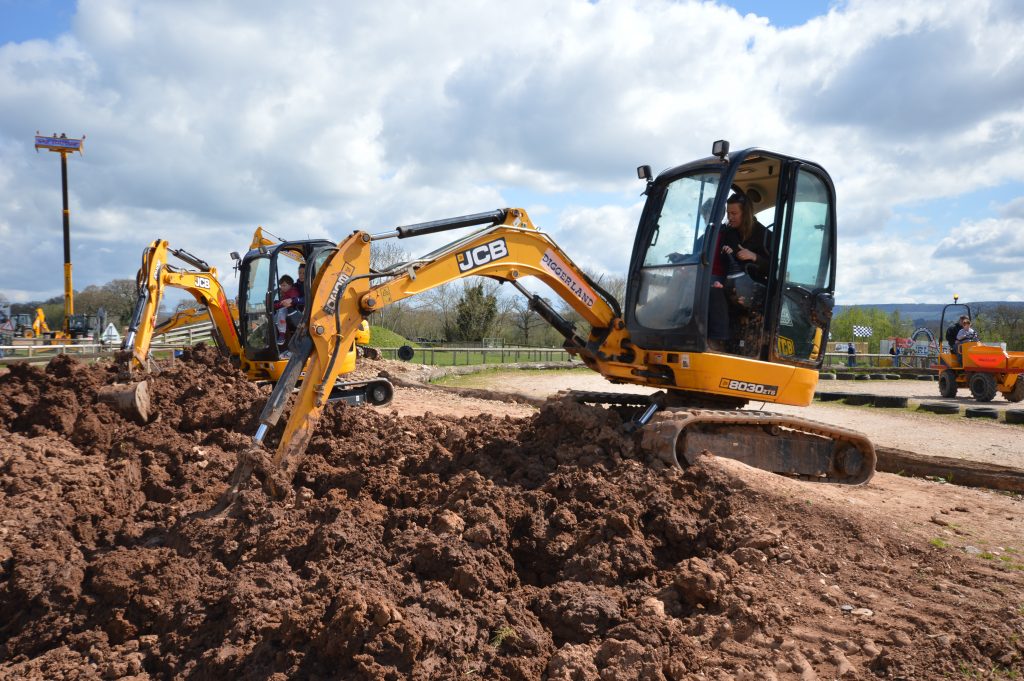 I was treated to ride up in the "SkyShuttle", which is based around a JCB 540–170 telescopic handler. Once up to maximum height I was able to get a great view of the site and surrounding rolling Devon countryside on what was a gloriously sunny day.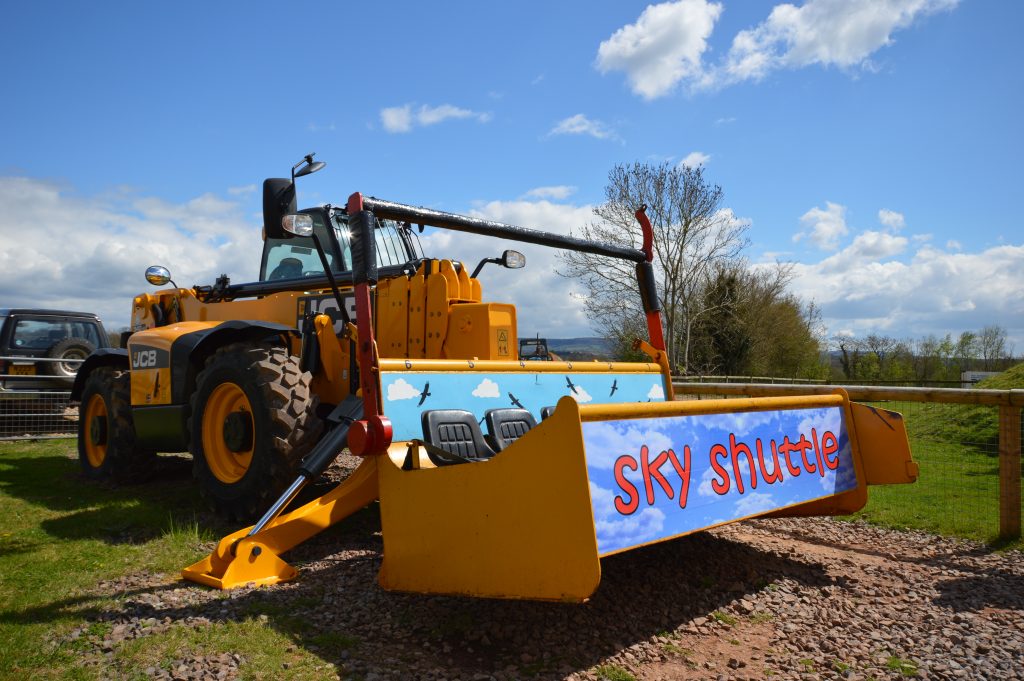 My next port of call was a seat on the "SpinDizzy", the aforementioned converted JCB JS220 hydraulic excavator. The machine has additional counterweights fitted to the rear to maintain stability with the weight of the "bucket seat" which can accommodate 8 visitors at a time. For me as a full time operator, it was a strange feeling to be flying around looking at the operator in the cab, and thinking that's where I should be sat! It was a very exhilarating ride I must say and I thoroughly enjoyed the experience.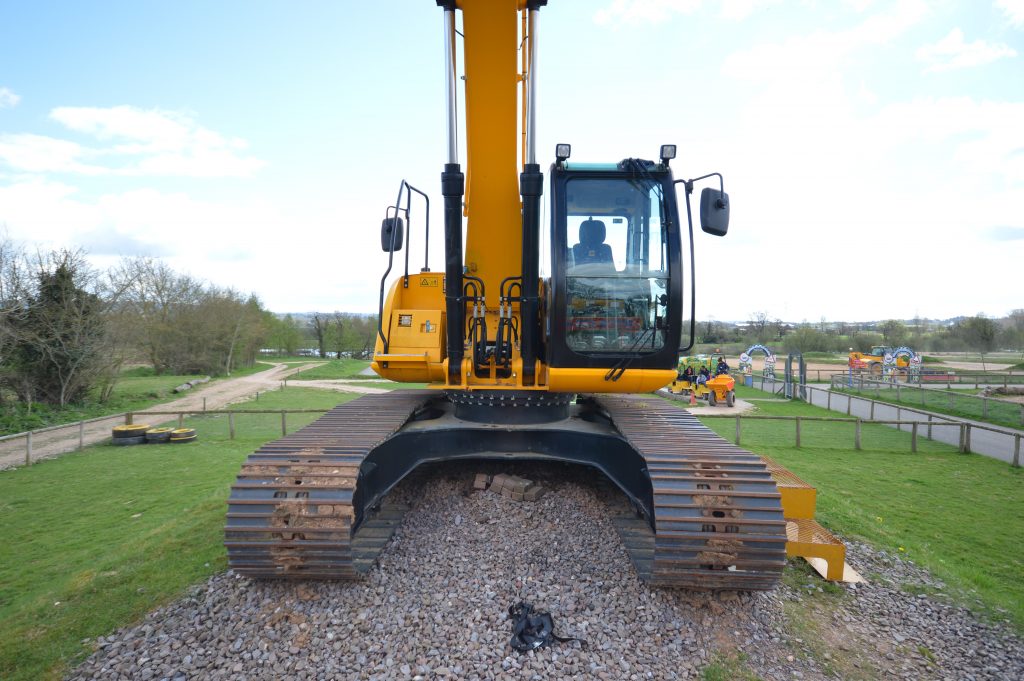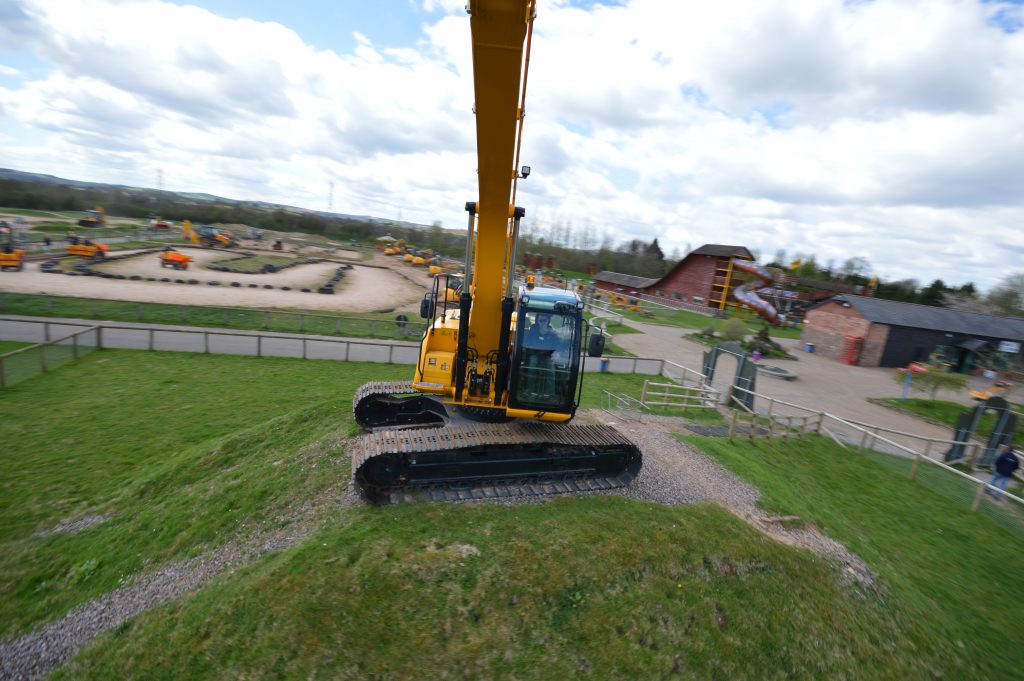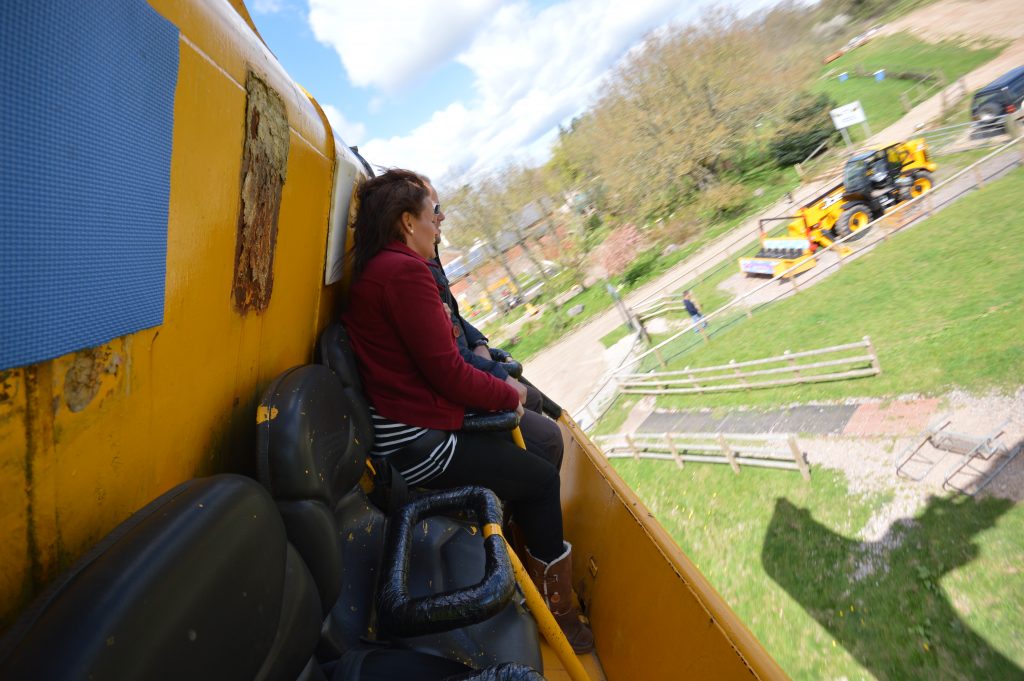 Amongst the other attractions, visitors can see at Diggerland Devon, is the very first machine that Hugh Edeleanu purchased when he started his business empire back in 1972. This JCB 3C was bought second hand, while he was attending Cambridge University to obtain an engineering degree. Mr Edeleanu quickly recognised the potential for self-drive excavators, and indeed was something of a pioneer in the field of self-drive machine hire. Fast forward to 1996 and with a fleet in excess of 2,500 machines, he had already achieved his ambition of becoming Britain's largest excavator hire company. This old machine has probably seen better days now, but remains on permanent display as a tribute to what the company has achieved from those humble beginnings. This old classic brought back childhood memories for me, as I used ride with my late father in one of these, sat on his donkey jacket on the left hand side of the cab, happy days indeed.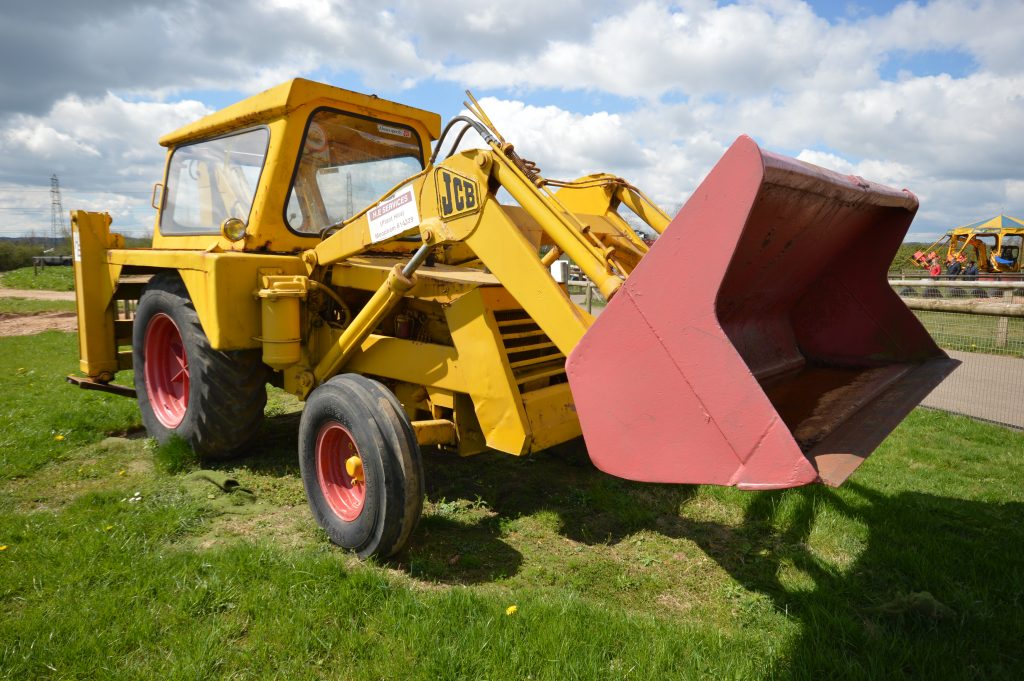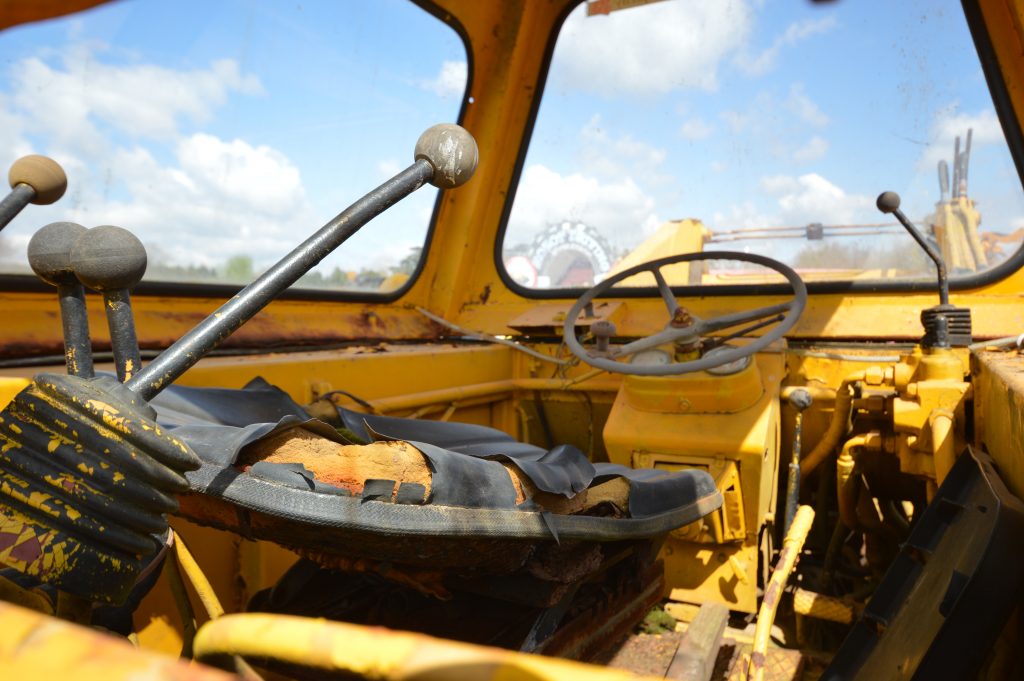 Other attractions at Diggerland theme parks are the Dig-In restaurant, and an extremely well stocked shop, selling a broad range of digger related products from scale models to branded Diggerland and JCB clothing.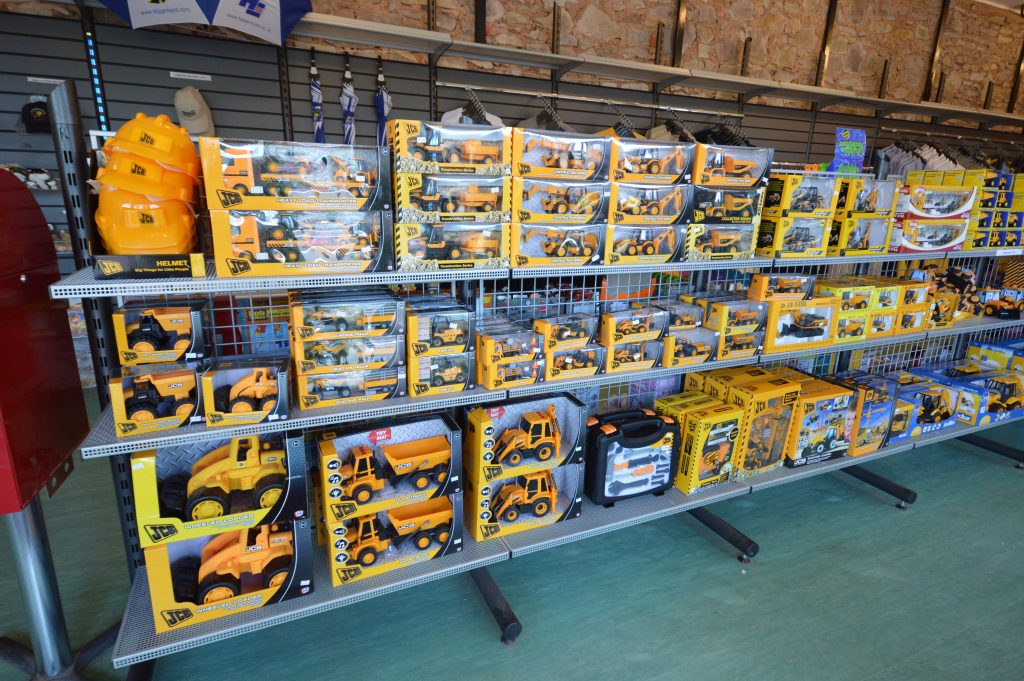 If you have kids or big kids who love diggers, I thoroughly recommend a visit to a Diggerland park close to you. I would like to thank Diggerland Devon's manager Kevin Goss and his team for making me very welcome during my visit. Special thanks also go to Louise Edeleanu, and Chris Holloway.