We celebrated Black Friday last week with a selection of my favourite black liveried machines that I have spotted in recent years during my travels, but I also wanted to feature this stunning machine which is working in Finland.
The footage was created by my good friend Olli Paivio for the Finnish magazine and website Koneporssi and features owner operator Toni Arvila and his super pimped up black Kobelco SK75SR-3 short radius 7.5 tonne hydraulic excavator.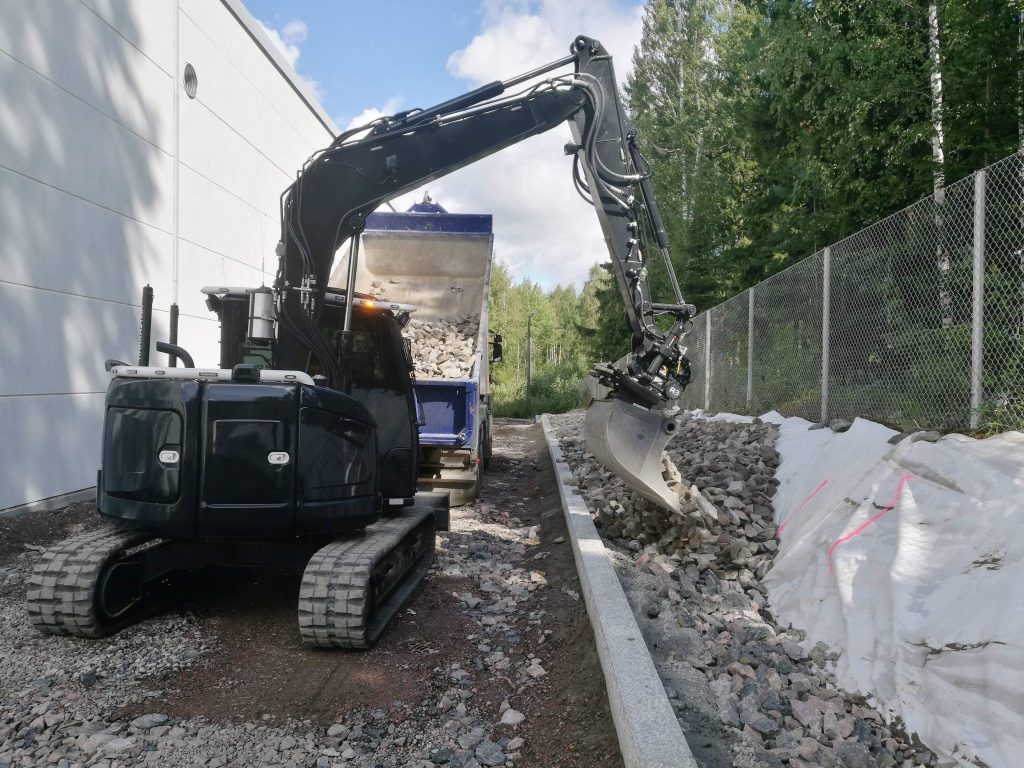 The machine is fitted with a Swedish manufactured Rototilt R3 tiltrotator, Novatron GPS system, extensive Nordic work light arrangement, tinted glass and has been specially coated to protect the paintwork from mud and scratches.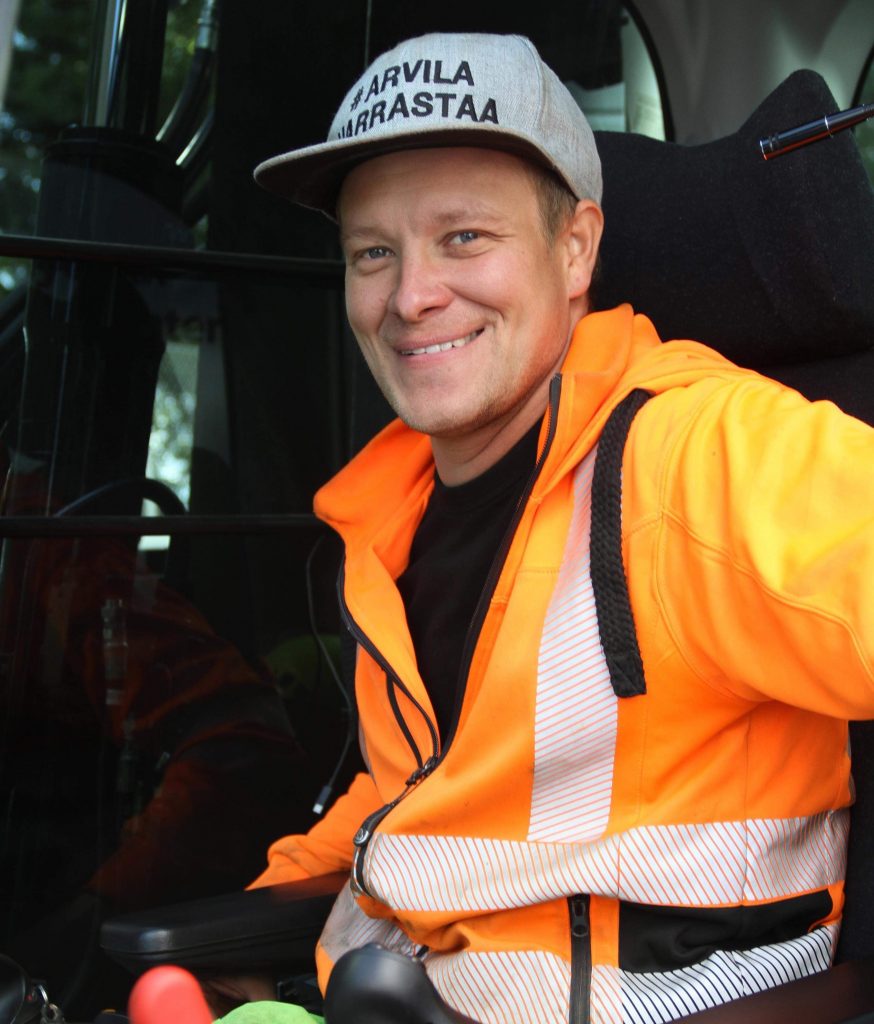 The base machine itself is the standard Kobelco model under the skin, featuring well proven Japanese components like the 4-cylinder Isuzu AP-4LE2X engine which is EU Stage 3B emissions compliant producing a power output rating of 42kw @2000rpm and a silky-smooth hydraulic system thanks to the latest quality blue chip components from Japan. The video features Finnish language but its still a great watch so enjoy it!
I would like to thank Olli Paivio and Koneporssi for sharing this material with us here on the Digger Man Blog.