Here is a blog post which I have re-posted as I have recently received some emails asking about the mighty Terex Titan dumptruck, so figured it would be a good time to re-visit this topic. 
Back in the early 1970's if you were a plant and machinery fanatic like me, I guarantee you probably had a poster on your wall featuring the Terex 33-19 Titan dumptruck. My treasured poster came as a centre page spread in the popular title of the day, Speed & Power. This giant of the dumptruck world was developed and constructed by General Motors Terex division in London, Ontario, Canada during 1973. The Titan was officially launched to the public in 1974 at the American Mining Congress exhibition in Las Vegas. This 350 ton monster truck was a one off model, which remained in the Guinness Book of records as the world's largest dumptruck for some 25 years, until it was finally eclipsed by Caterpillars 360 ton capacity 797 models in the late 1990's.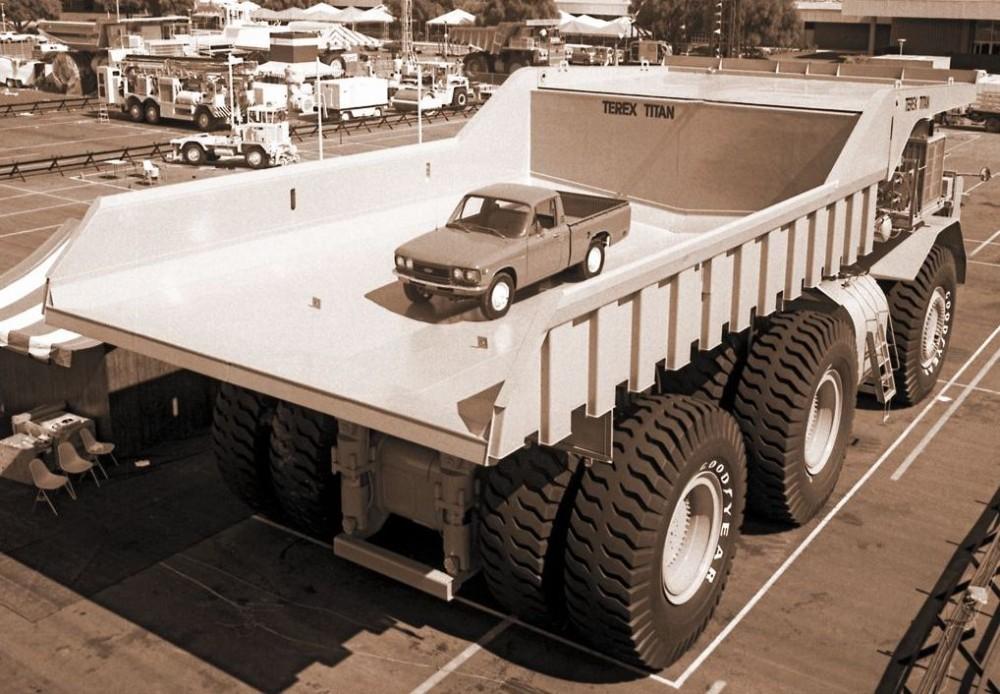 The giant machine was powered by a General Motors 16 cylinder 1645E4 diesel engine, which was rated at 3,300 flywheel horse power and used diesel-electric drive technology, similar to that used in railway locomotives.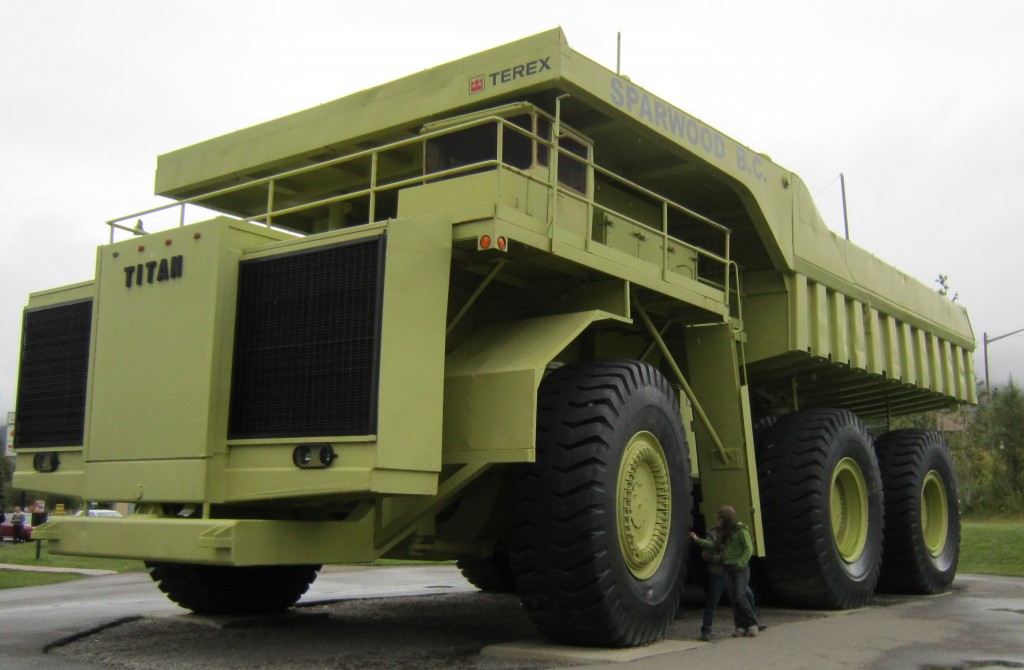 I have read that only one was built, but have also read that there were several, so I am not 100% on this. What I do know is that after 13 years in service, the 33-19 seen above, was restored, albeit without its engine onboard, and is now preserved on static display as a tourist attraction in Sparwood BC, Canada. I would love to make a pilgrimage to see this muckshifting giant one day!
Check out this poor video footage of the Titan in action, during its second tour of duty following a respray, and not in its traditional Terex green livery.
Only time will tell if the new big Belaz monster will be more than a one off truck, or indeed if it ever gets legendary status like the Titan.