Last week a video clip started doing the rounds on various social media plant groups showing a JCB hydraulic excavator being towed while mounted on a platform with a couple of wheels. This stirred me to go searching the web for other similar videos to post on the Digger Man Blog.
Over the years we have all seen the professionally built excavator transport systems manufactured by Finnish company Sleipner. We have posted about the concept on this blog before and I have written about their use down in the China Clay Pits in St Austell, Cornwall in an article for Earthmovers Magazine as seen below.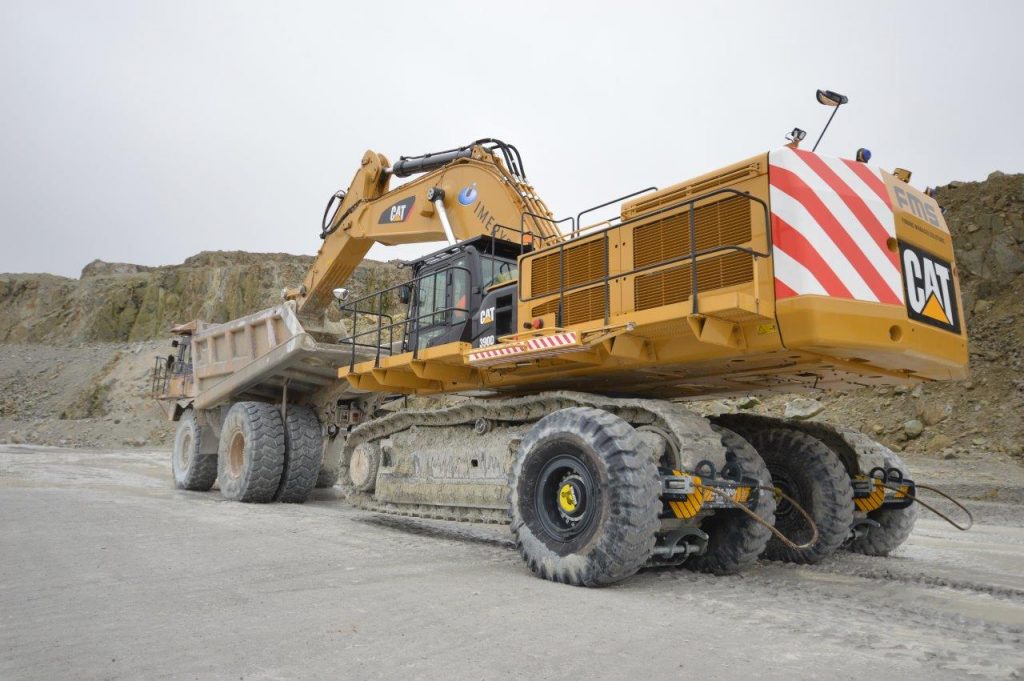 While surfing the net I came across a couple of videos featuring a somewhat crude version which has been designed by Ravindra Gaikwad and manufactured at the Sai Engineering Works in Maharashtra, India. This first video shows them tentatively loading a Tata-Hitachi EX70 onto the platform, which all looks a bit dodgy to me!
In this second video clip the machine now mounted on the wheelie platform heads off down the road being towed by a tractor and trailer. Is it me, or does this just look like an accident waiting to happen!