Wheeled dozers are pretty rare in the UK these days but in America, Canada and Australia they are still a popular piece of plant especially in the big mines for cleaning up around the giant face shovel excavators and trimming haul roads.
The highly mobile and versatile wheeled dozer was probably at the height of its popularity in the late 50's and early 70's thanks to models from the genius that was RG LeTourneau and other models from Allis Chalmers, International and my all-time favourite Michigan. I wonder how many of us of a certain age had a die cast Dinky toy of Michigan's 180 model wheeled dozer.
Photo: Michigan 180 courtesy of Daily Diesel Dose.
Caterpillar joined the wheeled dozer market in 1963 with the launch of the 300hp 824 model. They remain as one of very few manufacturers still producing wheeled dozers to this day and currently promote a 3-model range. There used to be one in the demo fleet line up at Caterpillars Learning and Demonstration Centre in Malaga which was caught on camera some years ago by blog member and plant company owner Rob Williams as seen below.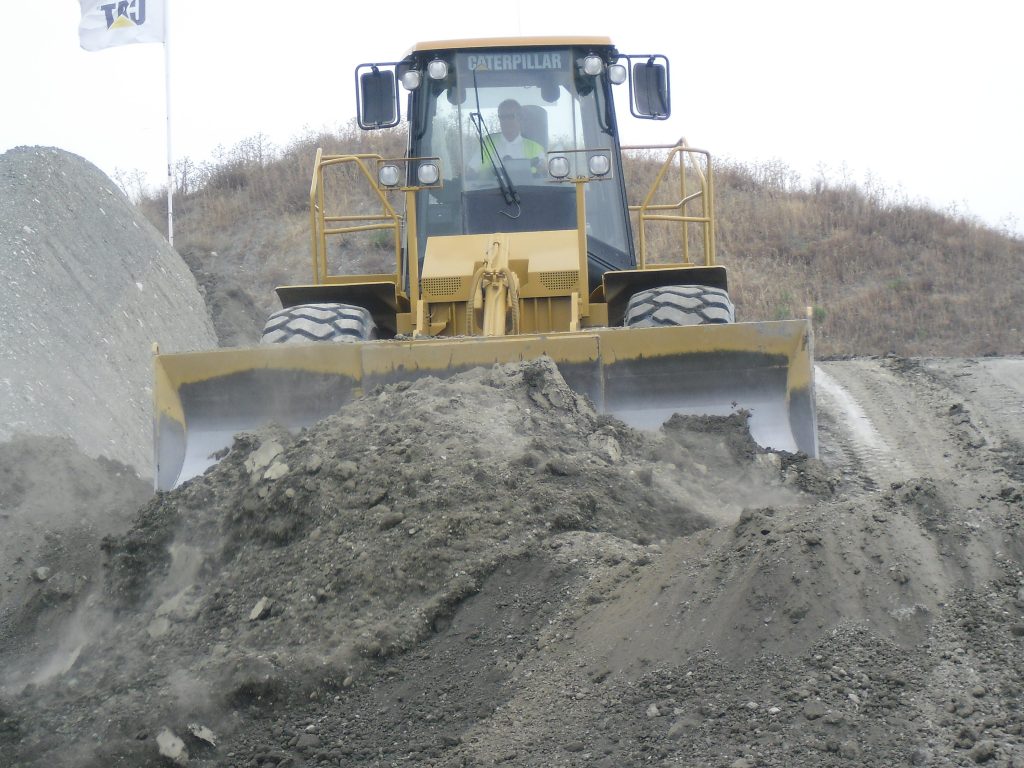 Photo Courtesy of Rob Williams.
Find out more about the current Caterpillar models, the 834K, 844K and 854K in this promotional video from the American construction machinery giant.