Internet plant sensation Pushysix AKA Scott Colclough has recently spent time at Caterpillars Tinaja Hills Demonstration and Learning Centre which is located within 6,500 acres of the Sonoran Desert, in Green Valley, Arizona. During his time there he was introduced to the latest models of Cat's Next Gen range of excavators including the 336.
I spent time with the new machines at Caterpillars European equivalent to Tinaja, the Malaga Demonstration and Learning Centre in Spain towards the end of last year and was overwhelmed with the technology that is now being presented in these new machines. We will be out there again soon to report on what Caterpillar are planning to reveal at the forthcoming Bavarian machinery fest that is Bauma 2019, which is certain to be one of the highlights of the year once more.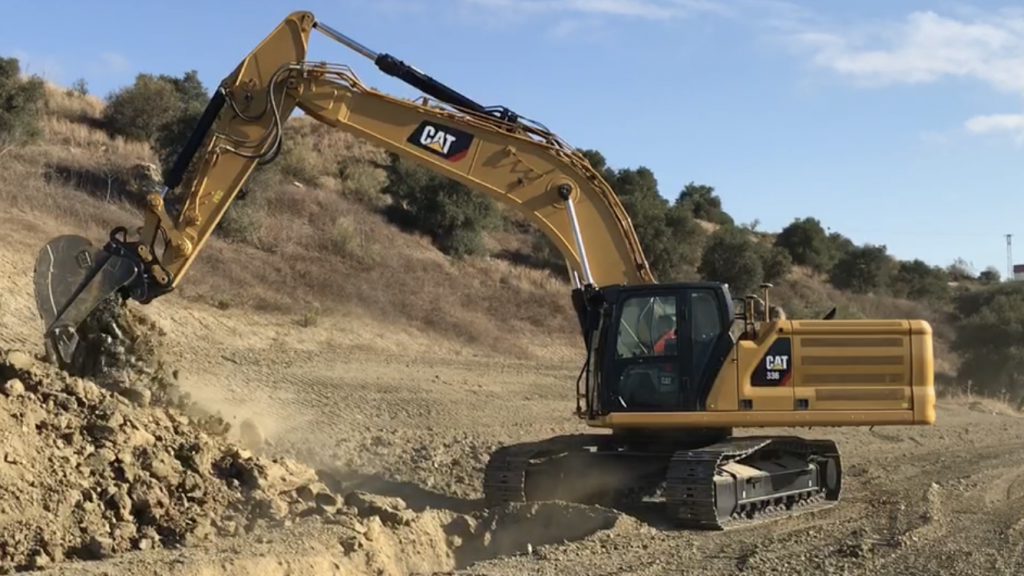 Pictured above: Your's truly test driving the new Next Gen Cat 336 in Malaga 2018.
During Scott's visit he was shown around the new Cat 336 hydraulic excavator by Caterpillar Excavator Application Specialist Ryan Neal and given an easy to understand commentary on the main technology features. Check out the video below its interesting viewing.