There's something really satisfying about watching a motor grader going about its business and while trawling the internet this weekend in search of new material for the blog, I came across this video footage of a Cat grader in action which I thought I would share with you in this post.  
Benjamin Beytekin is a professional photographer and video producer specialising in construction plant and machinery. His You Tube channel has in excess of 37,000 subscribers and his videos are of stunning quality. Benjamin has recently been documenting some of the work on the new B 31 bypass project from Immenstaad to Friedrichshafen in Germany where French company Vinci Construction are engaged in the muck-shift for the 7.12-kilometre road.
The project which is expected to cost around 157.3 million euros includes the construction of 13 bridges, a 700-metre long tunnel, a groundwater basin and four rainwater treatment and retention basins.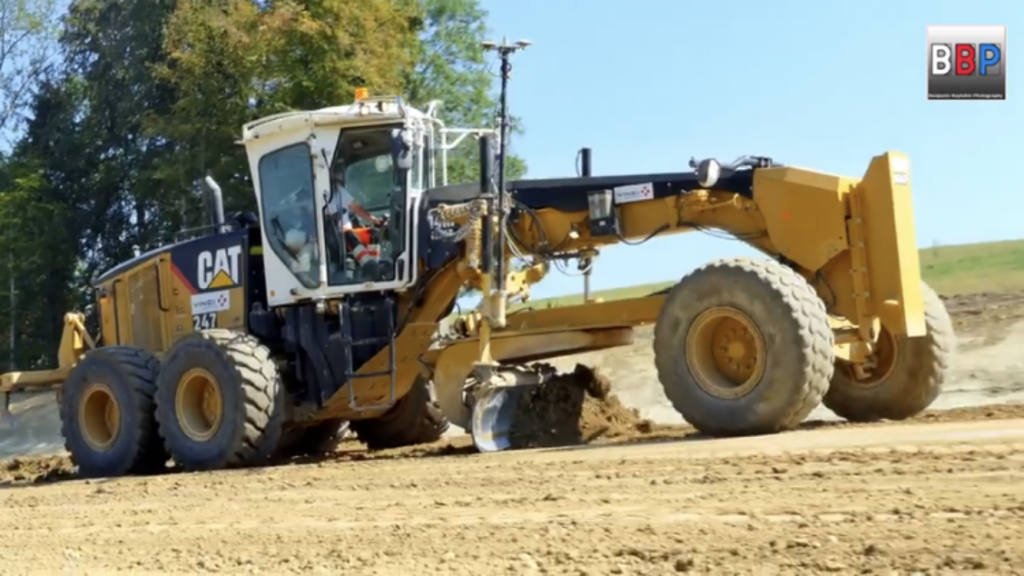 Vinci's distinctive machines always feature white cabs as seen in this footage of their Caterpillar 14M motor grader which is seen here in various shots. I don't know about you, but I could sit and watch these machines all day long, enjoy!