I recently spotted a Cat hydraulic excavator working not far from where I live, so I decided to venture down and find out what was going on.
If you have ever consumed a tin of Ambrosia creamed rice, its almost certain it would have been created and canned in the Ambrosia creamery in the village of Lifton, Devon. They have been producing this family favourite here since the factory was founded by Mr Alfred Morris back in 1917. According to local historical website Launcestonthen.co.uk, today under the Premier Foods banner it is estimated that on an average day, the creamery uses around 15 lorry loads of milk, 500,000 cans and 10 tonnes of rice. Up to 87,576,250 cans are produced each year – enough to stretch from Devon to California, that's a lot of rice pudding, plus all the other products they produce like custard and fresh cream desserts. Employing around 200 people in a predominantly rural area, the employees need plenty of parking space and an area of land has been earmarked to provide that extra parking.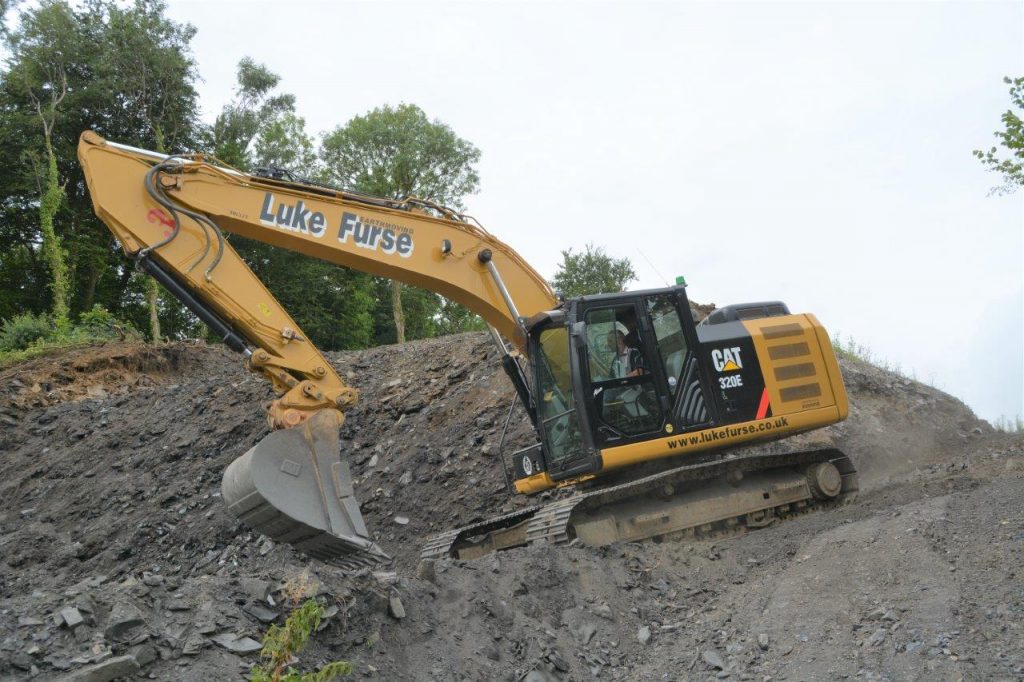 The area is known locally as "the mound" and is a giant heap estimated in size to be some 140,000 cubic metres of material which was originally dumped there from what is now a disused quarry across the road, back in the day a bridge connected the two sites and the material was transported across it to the dump area. Well known local contractor Luke Furse Earthmoving has won the contract to shift the material and has deployed one of their Caterpillar 320E hydraulic excavators to start tackling the job operated by their long serving and highly experienced operator Alan Gliddon.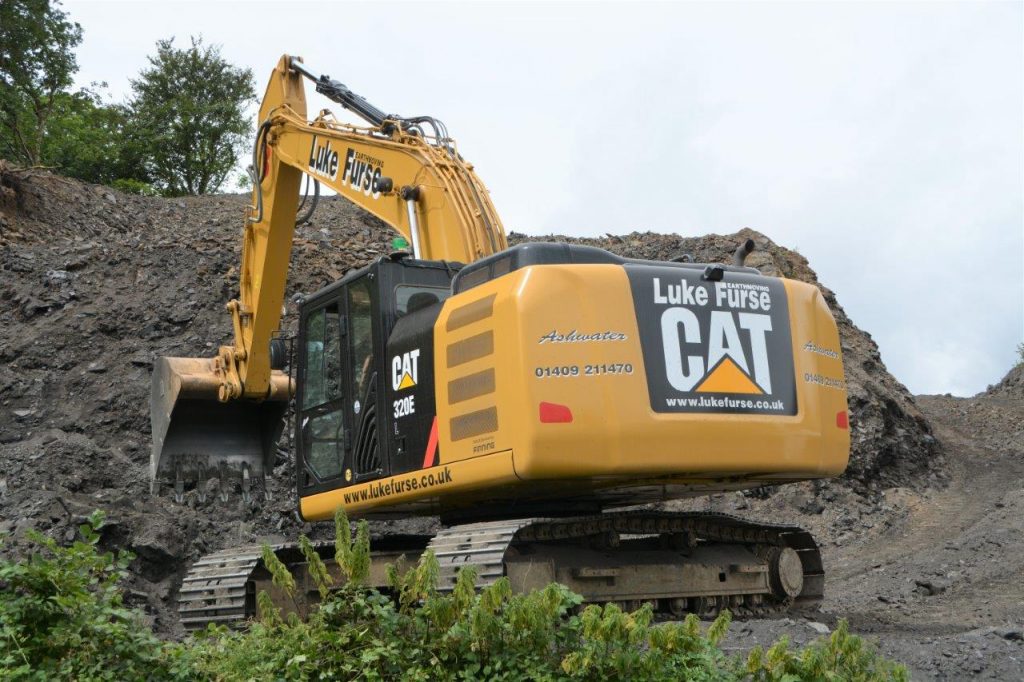 This particular Cat 320E was delivered new by Finning in the last couple of months of 2015 and has spent much of its working life on the A30 improvement works between Temple and Bodmin a notorious bottleneck for the tourists during the summer months, with that job finally being completed this will be another great job for the Furse team to get stuck into.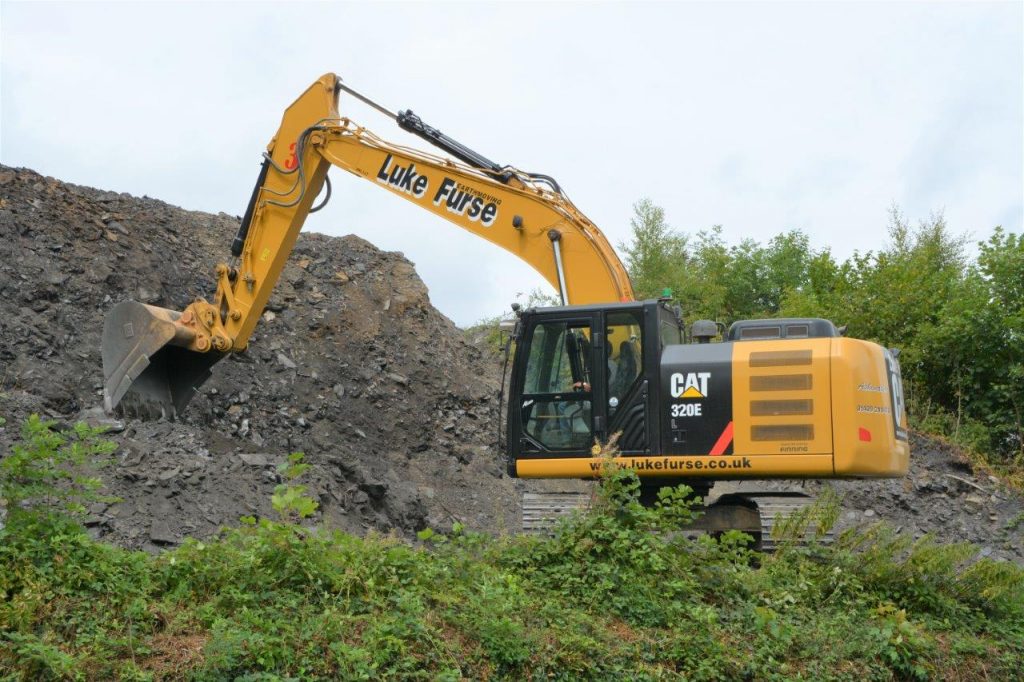 Once taken down to street level the land will eventually be developed into a car park capable of accommodating 109 cars, with associated footpaths and lighting for night shift workers. I would assume that more kit will arrive as the job really gets going, but on the day of this visit Alan and his Cat were only just getting started with some enabling works.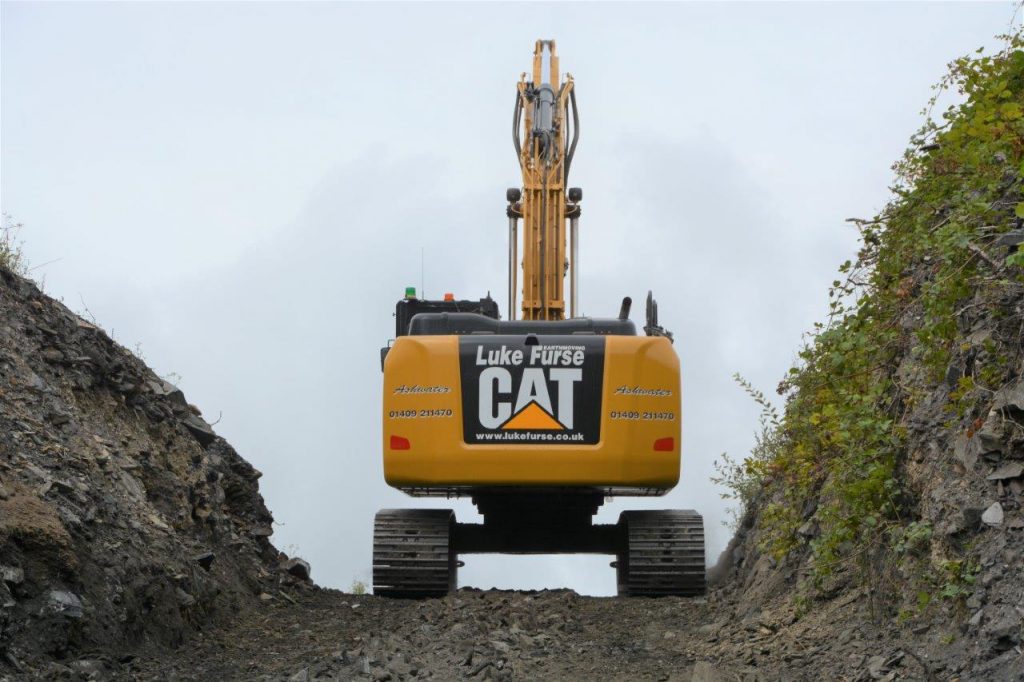 Hopefully I will return over the coming weeks to see how its all going and get some more actions shots and video footage of the progress for this blog.