While trawling the social media plant pages the other day I came across an excellent photo which I wanted to share with the Digger Man Blog readers.
The saying that a photo is worth a thousand words is very true and in this instance, I am very glad of that fact, as there are no real details on where this shot was taken or what had actually happened. The shot comes courtesy of the Bowie Archives by Marcel Schrijvers whom I suspect is possibly Dutch and features a Caterpillar 245 which has become bogged in soft sandy material close to a riverbank back in the late 1970's. Many old hands who have operated a Cat 245 tell tales that they were a fantastic machine but a heavy old lump and if you were not careful they would bog down quite easily.  Coming to its rescue in this shot is another classic excavator in the form of a French built Poclain 600.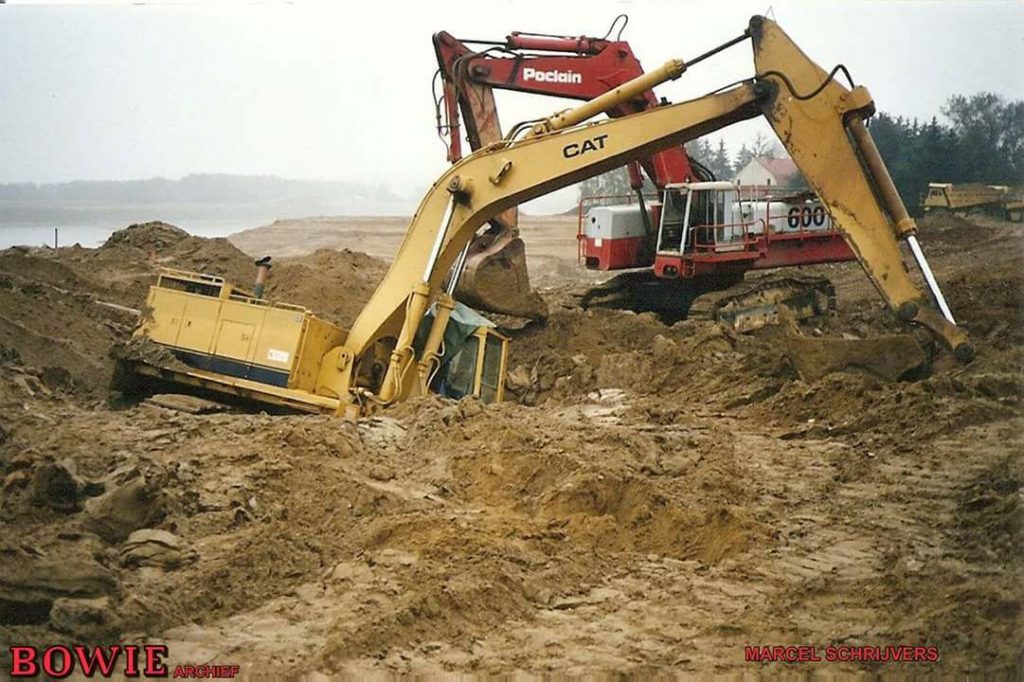 This is just one of those classic photos from a bygone era of construction machinery and well deserving of a place here on the Digger Man Blog.