There's been a fair amount of discussion about this ADT/Scraper box combo on social media recently and I thought it was worth another look here on the Digger Man Blog.
Now I'm no scraper man and don't claim to be, but the K-Tec scraper attached to an ADT chassis just looks like an over complicated way of doing things to me. However, I believe from my Earthmovers colleague Paul Argent, that a combo working in the UK with a Volvo ADT is proving to be very productive and cost effective. I have not seen them in action but would be keen to hear what others think about these units compared to dedicated built for purpose motor scrapers as we know them?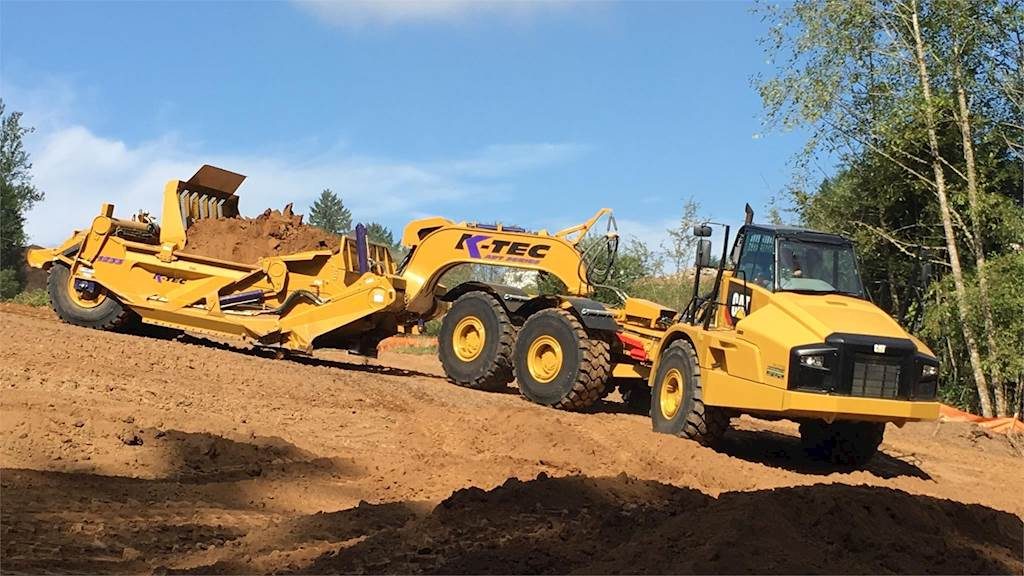 The set up in the following video shows K-Tec's 1243 model, a 43 cubic yard scraper box being pulled by a Cat 740 ADT, being assisted in the cut by a Cat D8T tracked type tractor. Take a look and see what you think.