Euro Auctions' next Dromore Sale will include a complete quarry in addition to an array of quality plant and equipment - Sale is on Friday 14/ Saturday 15 September
Euro Auctions, Europe's leading auctioneers of industrial plant, construction and agricultural machinery, at its upcoming Dromore sale on Friday 14th and Saturday 15th September, in addition to a featuring a wide selection of quality used plant and machinery for auction, is offering a complete 32.6‑acre mudstone quarry located close to Cavan on the Monaghan/ Northern Ireland border.
An ideal investment opportunity that's perfect for commercial development as an outdoor adventure park, potential landfill site, storage or for further quarrying (all subject to the appropriate permits and planning permissions), the 32.6‑acre Carrikallen quarry site comprises mostly Middle Ordovician to early Silurian age mudstone. The site is located 8km East of Stradone and already includes a number of workshops and Pota Cabins. This particular lot goes under the hammer at noon on Saturday 15th September.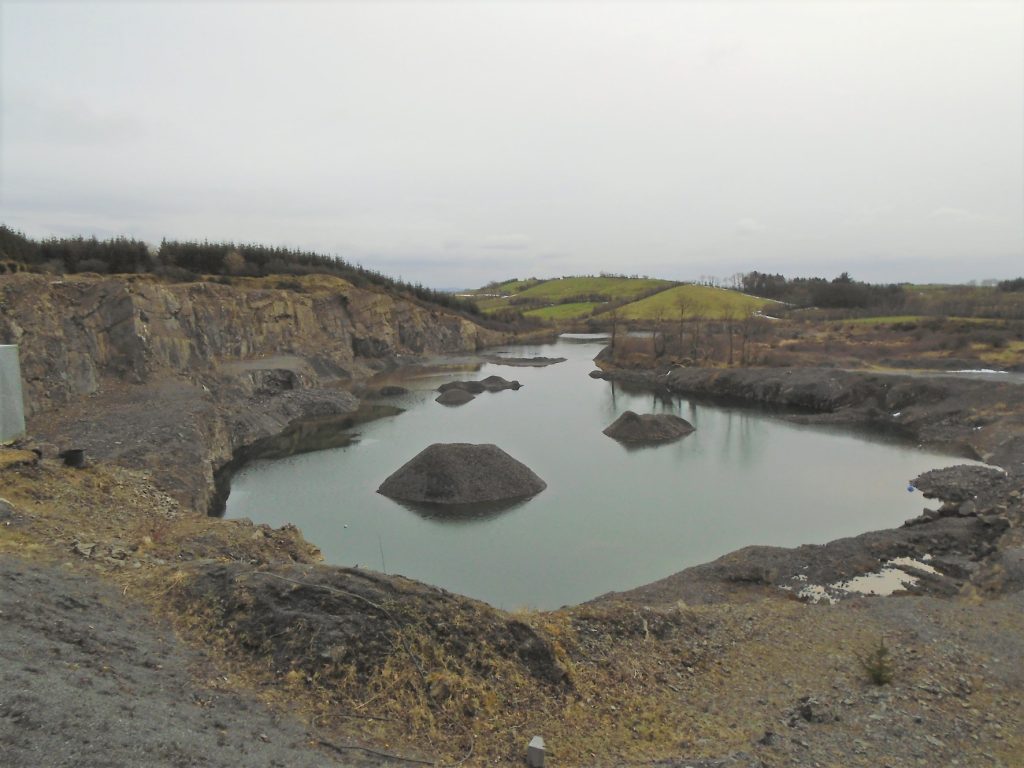 "Our mid-September Dromore auction will include the usual ranges of quality excavators, diggers commercial vehicles, tractors, other popular machinery and assorted plant and equipment," stated Jonnie Keys, "But this time we will also be auctioning a complete quarry – a slight diversification from what we are best known for but this opportunity should appeal to a number of our regular auction clientele, many of whom already operate similar operations and come to us for their quality plant and equipment, both as consignors and as bidders. We're 'quietly optimistic' that this will be a popular lot, hence its inclusion in the upcoming sale."
Further information on the Carrikallen Quarry can be obtained from any of the regular Euro Auctions Sales Representatives; by visiting the Euro Auctions website at www.euroauctions.com or by contacting Gordon Robinson Property Sales, located at 94 Main Street, Lisnaskea  T: 028 6772 2545 or via email at enquiries@gordonrobinsonproperty.com
Over 1500 'more traditional' lots of machinery and plant are also scheduled to go under the hammer at the upcoming Dromore auction including a featured choice of Doosan DX225LC excavators plus a number of other models, a good selection of telehandlers, mini-diggers loaders, dozers, dumpers and trailers along with a choice selection of tractors and other agricultural equipment. There is also a good selection of commercial and 4x4 vehicles.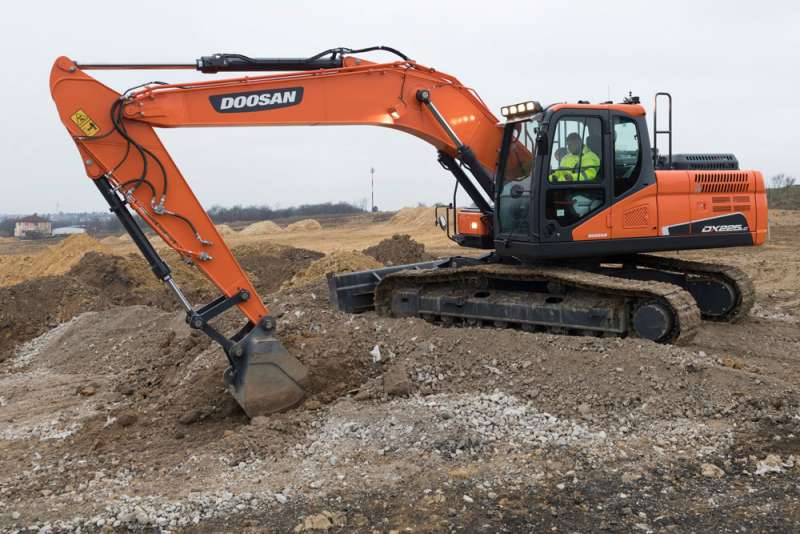 Photo: Digger Man Blog Library.
If bidders are unable attend any auctions organised by Euro Auctions they can always use the pre‑bidding and online bidding services. To place a pre-bid participants must be registered, assigned a Bidder Number and can only be accepted when Lot numbers have been assigned.
Upcoming Euro Auctions sales:
Other up-coming sales being organised by Euro Auctions include a three-day auction at its popular and expanding Leeds site on between 17-19th October which is expected to attract over 4000 lots and draw interest from several thousand international and local bidders. There are also a one‑day sales in Dubai on the 17th; in Zaragoza, Spain on the 19th; an on-line sale coordinated via the Brisbane, Australia site 04th October; and a two day sale in Dormagen, Germany on 24-25 October.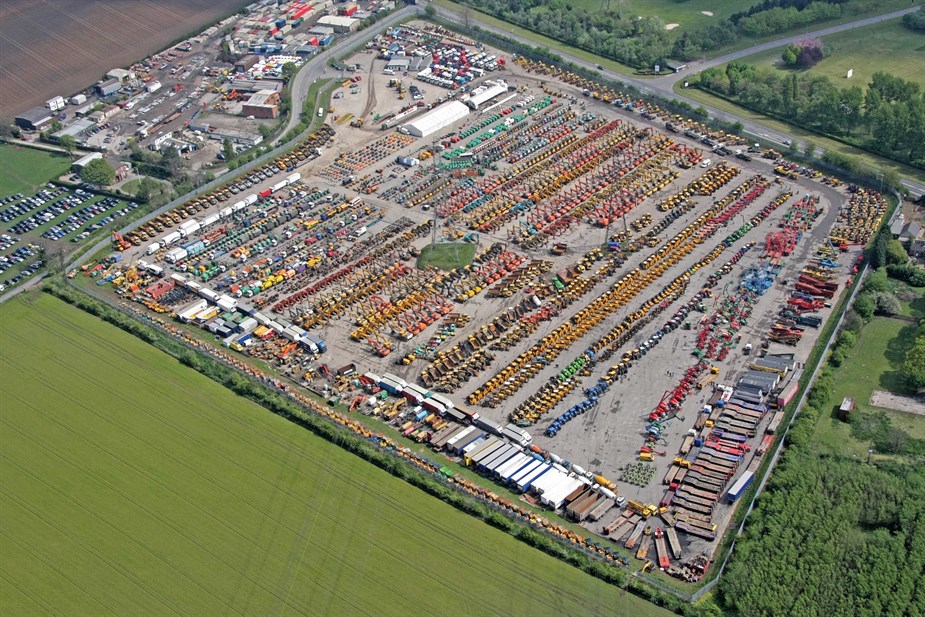 In the USA there is also a specialist aggregate, mining and quarrying disposal auction being delivered in Friedens, Pennsylvania on September 27 by Yoder & Frey, which became part of the Euro Auctions Group at the start of 2017. This specialist one-day disposal sale follows the closure of a local company and includes a number of high specification, good quality and well maintained pieces of equipment including 20 ton+ excavators, dozers, scrapers, rigid dump trucks, and a good selection of wheeled loaders.
Other auctions scheduled in the USA under the Yoder & Frey, banner include a one-day event in in Ashland, Ohio on 26th September and a sale in Kissimmee, Florida on 25th October. There is also an end of year sale in Ashland on 06th December and interest is building for the upcoming Kissimmee Winter auction in February 2019 with over $10 million having already been consigned for inclusion in this popular, world renowned sale.
All offer potential buyers a great opportunity to acquire some impressive lots with full details for consignors and bidder catalogues for these events available on the Euro Auctions website at www.euroauctions.com email info@euroauctions.com or on +44 (0) 2882 898262.