During the recent Volvo Days event held at the company's Customer Centre in Eskilstuna we were able to see the new L350H wheeled loader in action during the demonstration show and later on the test drive plots.
The largest wheeled loader in the company's line up, the L 350H made for an impressive sight as it appeared over the top of the bank and made its way down the other side towards the grandstand and was then put through its paces by the demonstration operator.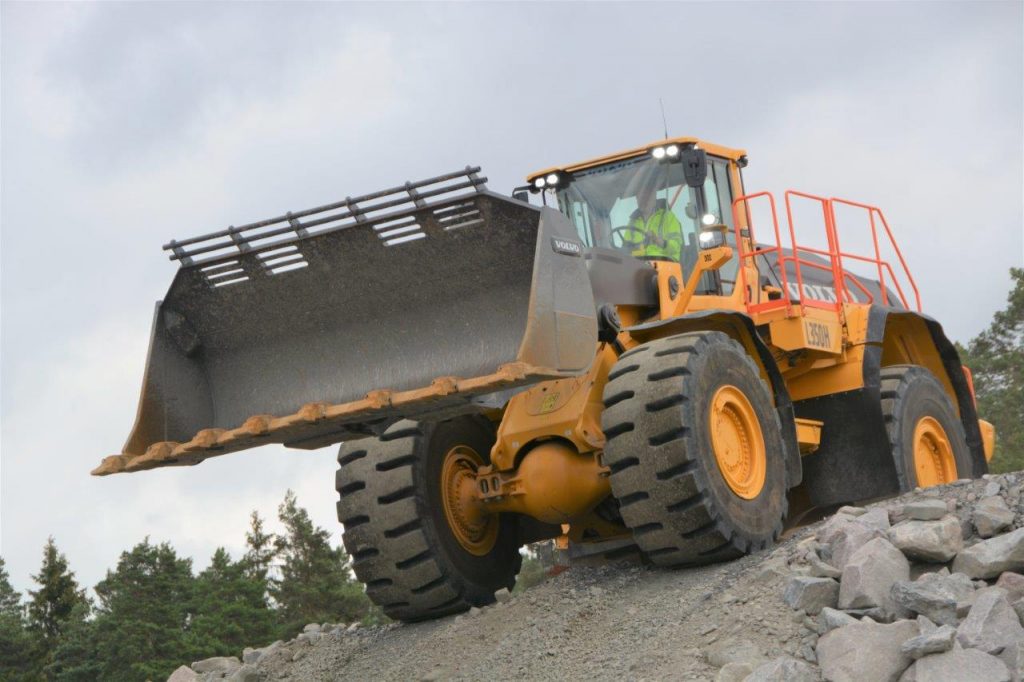 Even more impressive was when the machine came flying past the grandstand area with a massive granite cube in the bucket. For the stats fans out there the L350H is powered by the Tier 4 Final, Stage IV emissions compliant, in-house built Volvo D16J engine which has a power output rating of 397kw (540hp) and can carry buckets ranging from 8.1 to 16.6yd3 depending on application.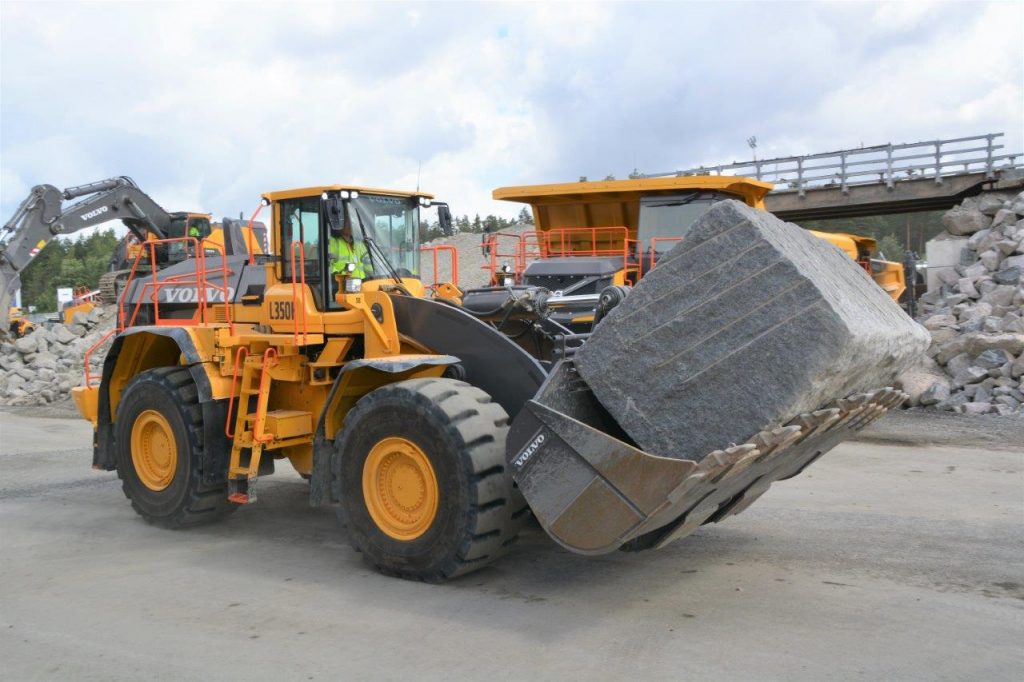 Earlier this year our good friend Lasse Holst of the Danish Construction Channel had visited a chillier looking Eskilstuna to get "hands on" with the L350H, check out his video below.