Life can present us with all sorts of problems, whether it be serious illness or simply dealing with horrible people in our day to day lives. But imagine how devastating it must be to suddenly become paralyzed and for everything to change in an instant.
In 2007 Trevor Brown, who hails from Southern Manitoba, Canada, went into hospital for what was supposed to be routine surgery, but when he came around it was discovered that he had become paralyzed. I know from personal heart-breaking experience how debilitating a spinal cord paralysis is, almost unimaginable to most of us, as such this story really touched my heart.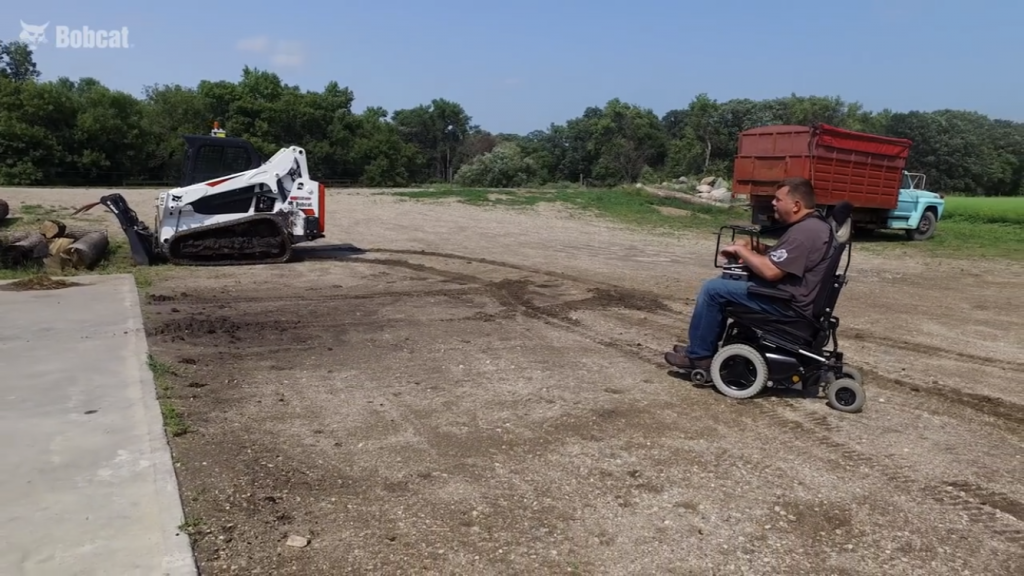 Some 9 years after his diagnosis Trevor and his wife Charlene purchased a Bobcat T595 compact tracked loader that was converted to enable Trevor to operate it remotely from his motorised wheelchair, offering him back his independence, enabling him to get back to work around their property like the busy man he was before his life changing episode.
Checkout Trevor's story in the video from Bobcat for which they should be congratulated.