Originally founded in 1957 by Paul Michael Dromgoole as a general building firm Chester based PM Dromgoole & Sons is now a 3rd generation family business offering a one stop shop across the plant hire, skip hire, tipper and grab hire and recycling sectors.
Paul Michael Dromgoole Jnr the current Managing Director and son of the founder, initially went to work on a local farm upon leaving school. He quickly honed his skills operating the farms Bobcat mini excavator and soon realised the versatility and benefits of owning a machine, so he suggested to his father that it would be a great idea to invest in some of their own.
The company were quick to embrace the Bobcat product with their first models being the 1.5 tonne class X220's. Following high demand from local companies to hire the Bobcat machines, the hire side of the business was born.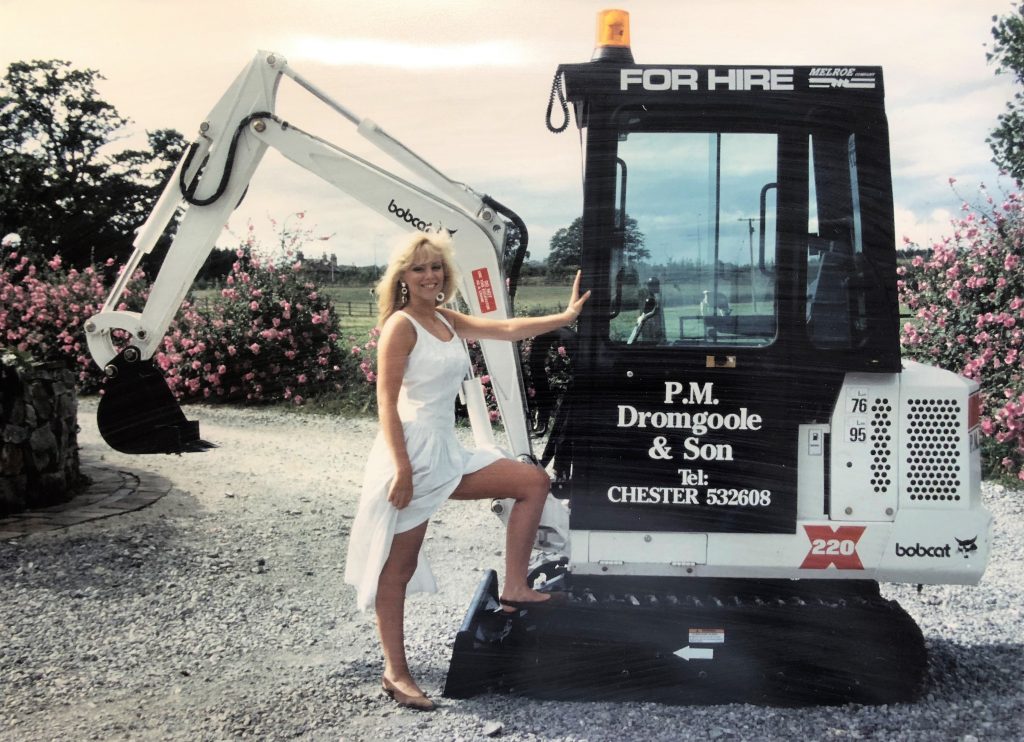 Photo: Archive promotional shot of the X220 when first delivered.
The fleet expanded to include 20 bobcat machines including excavators and skid steer loaders that also had tarmac planer attachments fitted. The company began supplying these machines to the local council as well as groundworks contractors and civil engineering firms. As part of the company's development over the years PM Dromgoole invested in further machines including some from other manufacturers and also purchased trucks. "We quickly discovered that hiring out a machine with an accompanying wagon was simply a no brainer – the perfect partnership" said Paul Michael Jnr.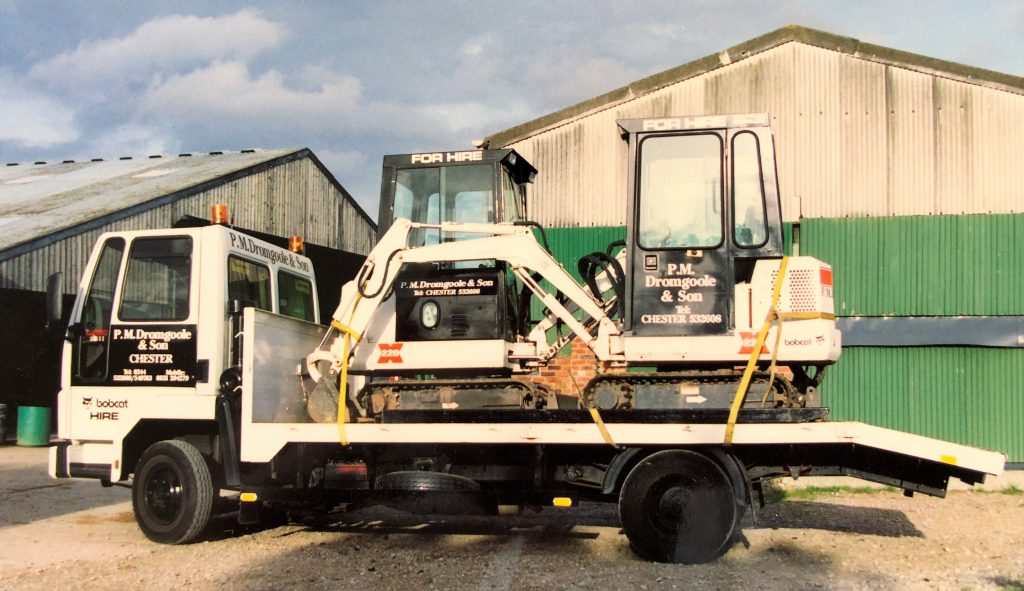 Now some 61 years on the family run company have once again invested in more new Bobcat machines which have been supplied by local dealer Norwest Plant Sales thanks to Regional Sales Manager Garry Wheawall.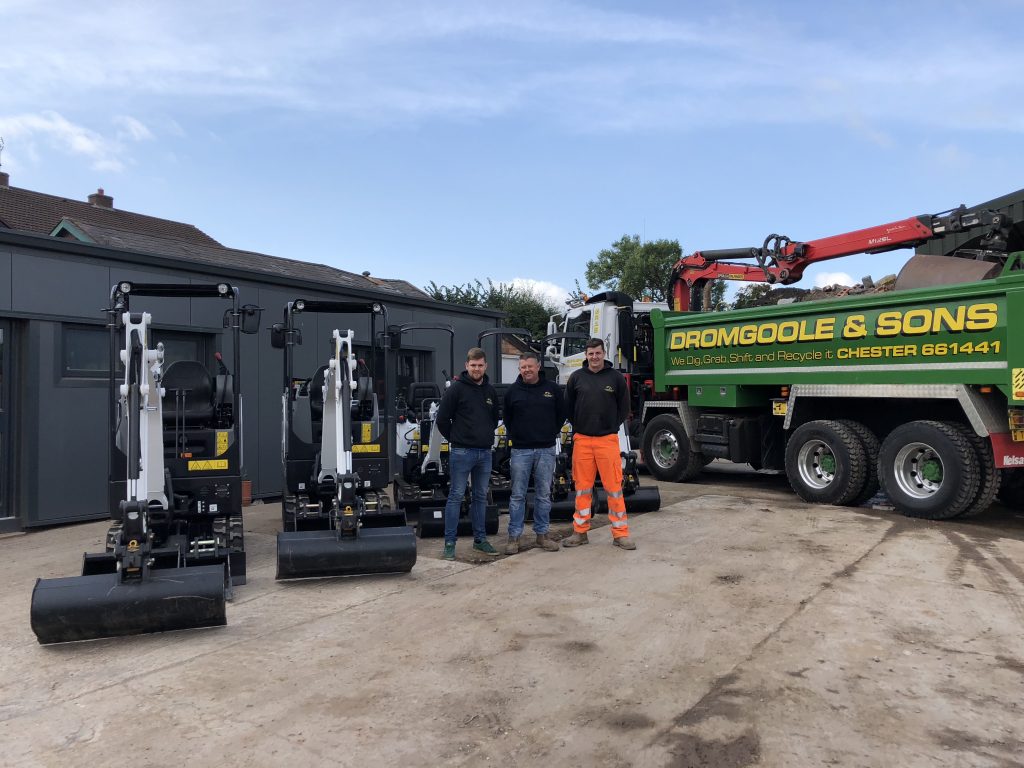 Five new Bobcat mini excavators have recently been delivered consisting of 3 sub 1-tonne E10 micros and 2 E17z zero tailswing mini excavators which compete in the 1.5 tonne sector. Paul Michael and his sons, Kieran and Michael have all been impressed with the power and performance of the Bobcat minis and having worked with a number of other brands over the past 15 years, they feel that the Bobcat performance comes "unrivalled".
Talking about the new machines and the historical return to the Bobcat brand Paul Michael Jnr said, "We're big believers in quality, that goes for the machines as well as the dealer service and back up. Our Sales Manager Garry played a big part in our recent investment. He's a key ambassador for Norwest and really does what he says he'll do. He really worked with us to find the package that works for us".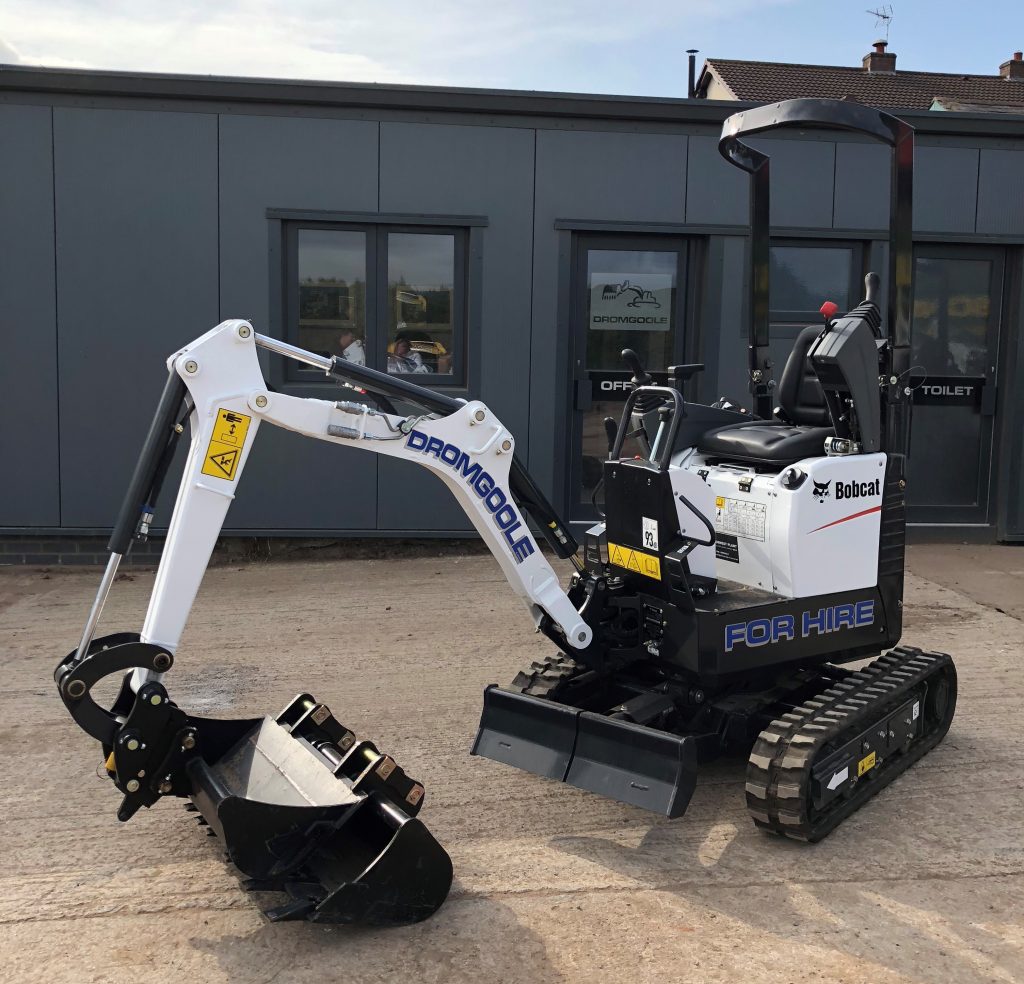 In response Garry Whewall said, "I met Paul 12 months ago and we instantly discovered we're on the same wavelength and worked together to find the right package. Following this recent purchase, they are now looking to venture into the world of Bobcat compact tracked loaders and attachments – so watch this space!"
Sadly, the founder of PM Dromgoole & Sons, loving father and grandfather, Paul Michael Dromgoole Snr recently passed away, but he had kept a close eye on the company, often spotted down at the yard right up to the age of 84!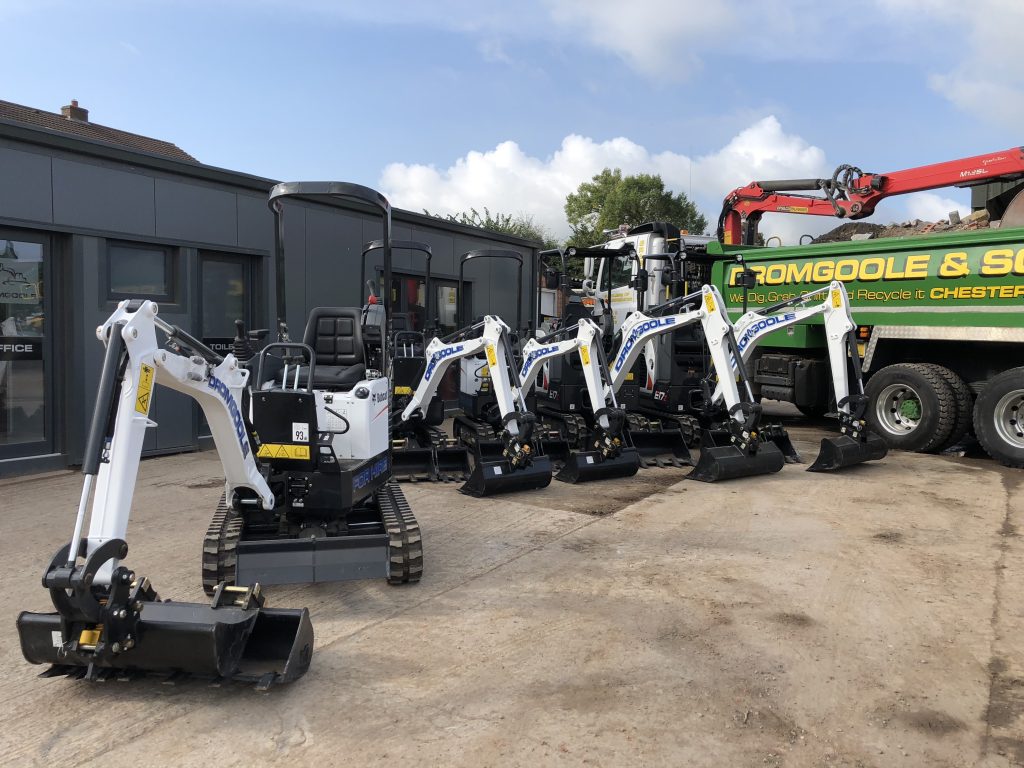 Paul Michael Jnr is now looking to build a strong base like his father did with him, for the boys to take the company to the next level and it looks pretty certain that white Bobcat machines will feature heavily going forward.
SPECIFICATIONS
BOBCAT E10
Engine KUBOTA/ D722-E2B-BCZ-6 (Tier2)
Engine Power 7.4 kW
Operating Weight 1,176 kg
Maximum reach at ground level 3,093 mm
Maximum blade height 196 mm
Maximum blade depth 230 mm
Maximum dump height 1,818 mm
Maximum digging depth = 1,820 mm
Bobcat E17z
Engine KUBOTA D722
Engine Power 10.2 kW
Operating Weight 1749 kg
Max Dig Depth 2249 mm
Maximum reach at ground level 3,923 mm
Maximum blade height 220 mm
Maximum blade height with long blade 300 mm
Maximum blade depth with long blade 254 mm
Maximum dump height 2,369 mm
Maximum digging depth 2,249 mm