Whichever way you look at it the giant Komatsu D575A Super-Dozer is an impressive bit of kit. In the video below the machine gets the all American treatment from some leading industry experts in earthmoving and mining kit.
These massive dozers are powered by a 1,150 hp engine and weigh in at around 157 tons. The machines vital statistics are stunning, standing 16 feet tall, 41 feet long and fitted with a 24 foot wide dozer blade. Our Englishman down-under Michael Bullock, these days an internet sensation in his own right with his huge following on Instagram, has discovered a number of these machines lying idle in Western Australia like this example below.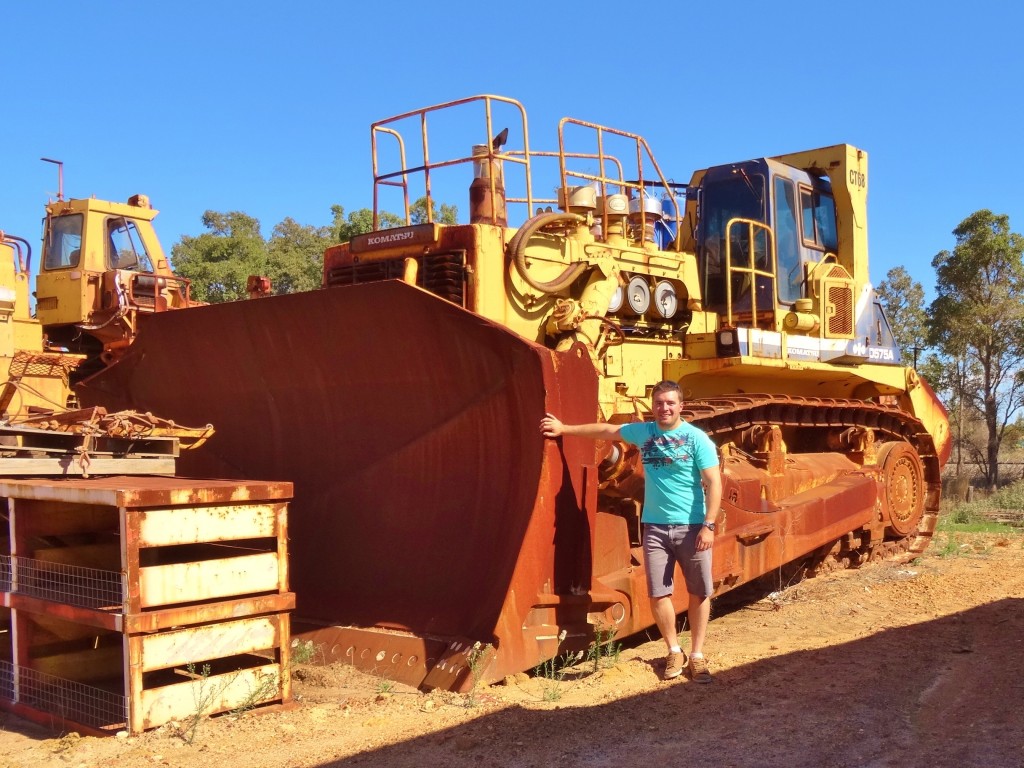 Check out the video and be impressed with the size and power of this giant amongst dozers.