As a kid I used to love watching tracked loaders in action, back in the late 60's early 70's these machines ruled the roost and were often more favoured than 360-degree excavators on a wide variety of jobs on site.
I was never fortunate to spend long enough on these machines to become proficient on them, but always enjoyed the odd spin in one as and when I could and as long as the job was a bulk out with little finesse, I could hold my own. Of course, these machines today are much more user friendly than the old models I used to spend time in like the Cat 955L which coincidently always used to mesmerise me when I was watching them, the speed at which they covered the ground, the power in the cut and that amazing sound from the Cat D330 four-cylinder turbocharged engine pushing out 130hp really was all encompassing. Today's latest Caterpillar models, the K Series machines, comprising of 953K, 963K and the mighty 973K are totally different beasts.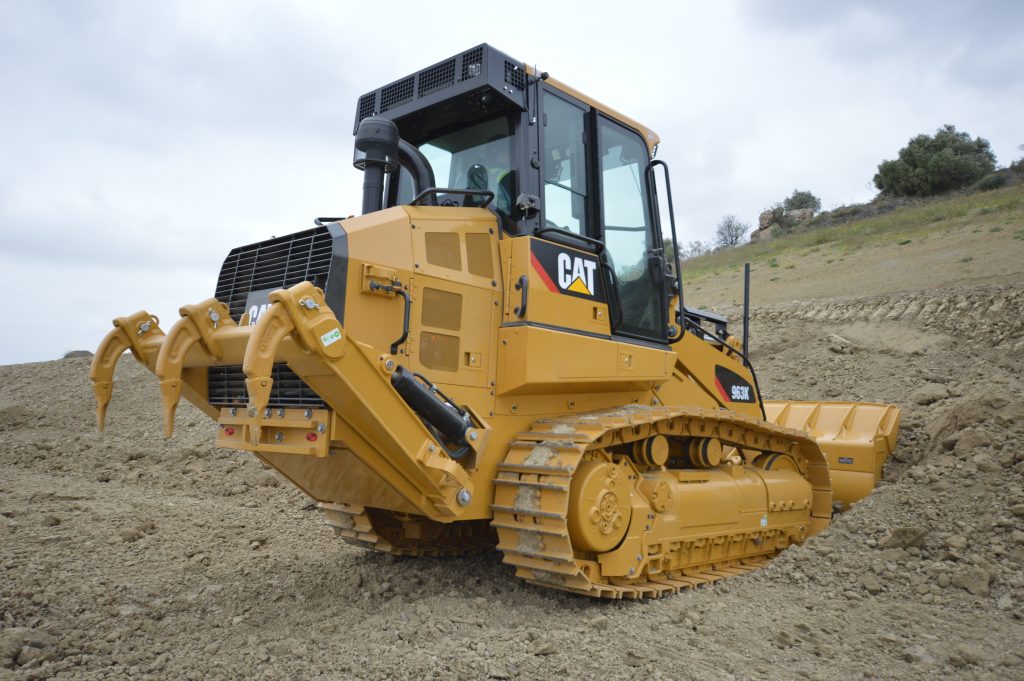 The new line up of models offer, as you would expect, improved efficiency with savings on fuel consumption of up to 10-25 percent. The cabs are absolute luxury compared to the old machines which often featured bolted on custom made cabs. I had the pleasure of operating a 963K in Malaga a couple of years ago as pictured above and recently Caterpillar have made a new promotional video featuring the new range, enjoy!