As expected, Swiss specialist excavator manufacturer Menzi Muck, launched new models at Bauma last month.
The new M-Series Menzi Muck models were presented in Bauma on a stunning stand with an impressive plinth mounted M545 as the focal point of the display. The stand was busy during my visit, so I was unable to find out much detail on the new models, but fortunately, I recently had a chat with Tom Lomax, Managing Director of Exc@v8 – Total Plant Solutions Ltd, who are amongst other things, the UK main dealers for Menzi Muck machines.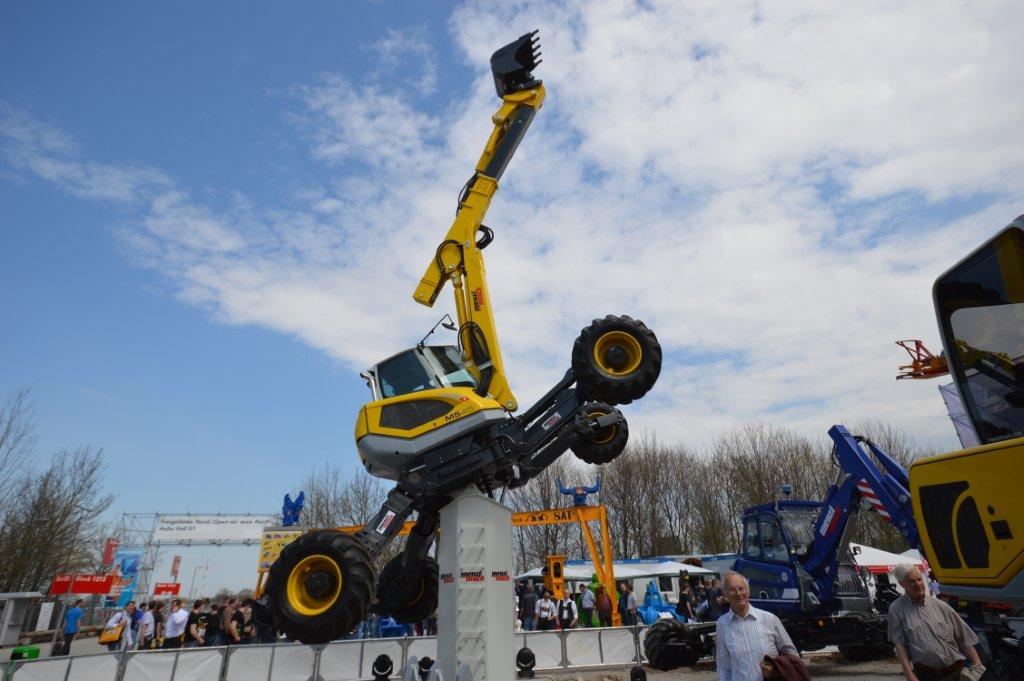 These new machines feature more power with 160hp Deutz motors replacing the smaller John Deere DPS engines that were fitted in the previous models. Menzi Muck have also uprated the hydraulic system, with the now famous "Powerline" constant flow auxiliary pump receiving even more pressure and flow.
The already strong lower structure has also been beefed up, and now features a much larger slew ring. Boom geometry has now been revised, and allows the dipper and boom assembly to be pulled in almost completely parallel to each other, reducing the swing radius further still and at the same time increasing usability.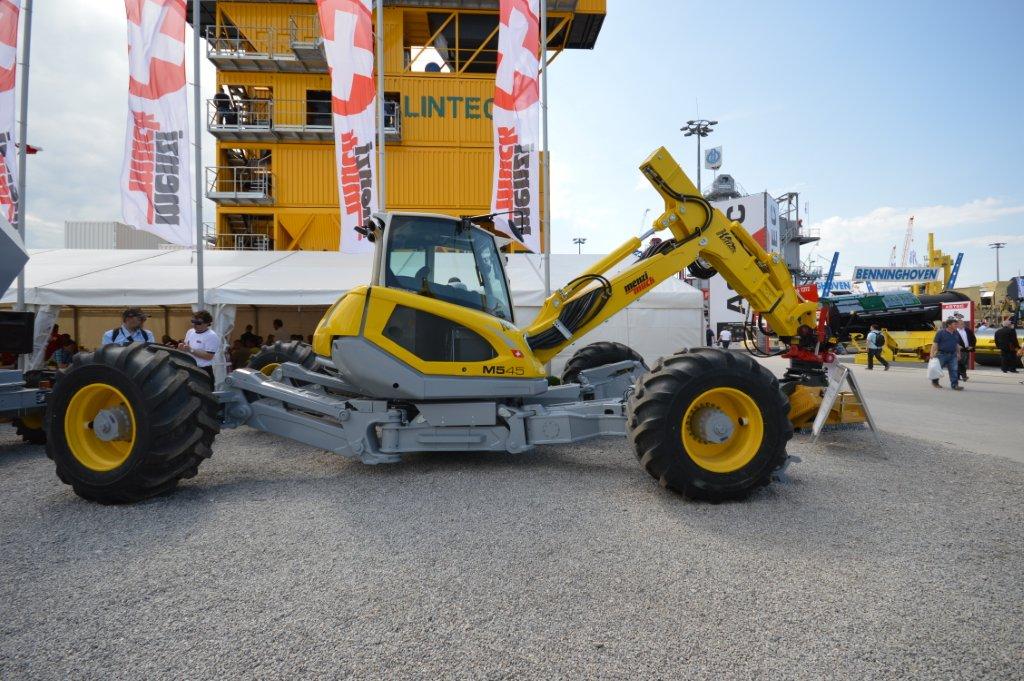 One of the most noticeable changes on the new models is the all new panoramic cab, which looks like a nice place to spend a shift, and gives excellent visibility all round, but in particular, over the right hand side of the machine. When you see the kind of environments these machines work in you will appreciate that good vision is often crucial!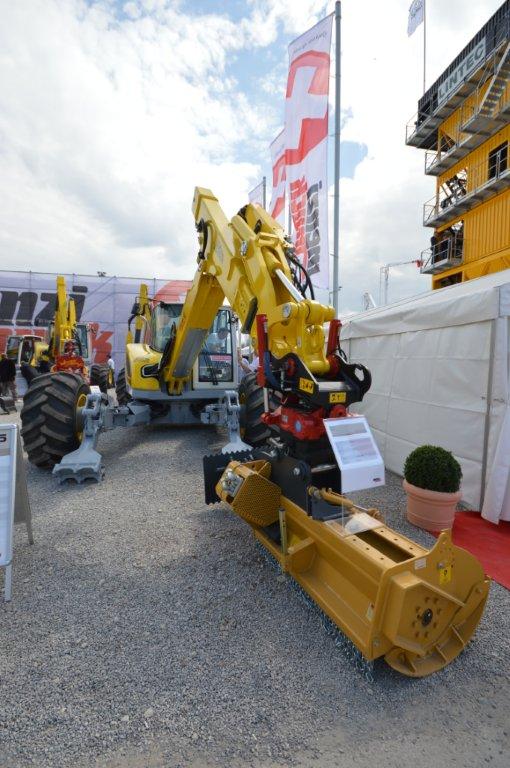 The machines in this new range all feature proportional auxiliary valves as standard and the multi-function joy-sticks are equipped with thumb rollers, simplifying the fitting of tilt-rotator hitches. The range consists of three models in the 300 series, the M320, M325, and M340; and a six model 500 series, ranging from M520, up to the top of the range M545.
There is a potential Menzi Muck test drive in the pipeline for me, its one that I am really relishing! Stay tuned to the Digger Man Blog.