I have received a lot of messages from readers asking me to post more photos from my visit to the Volvo Days event in Eskilstuna earlier this year. You can read more about the event and the Volvo products on show in the current edition of Earthmovers Magazine, but in the meantime, here are a few more shots from the day.
Making an impressive entry over the mound in front of the grandstand was the A60H articulated hauler, which you have to say is a beast of a truck! The 55-tonne capacity ADT was first seen at Bauma in Munich in 2016 and made its first public appearance in the UK at Hillhead that same year. Powered by an in-house Volvo 16-litre engine which offers a power output rating of 495kw, the big truck is already performing well for a number companies in the UK. Built on the outstanding reputation of its smaller models, I think we will be seeing a lot more of these in the UK especially with the HS2 project looming.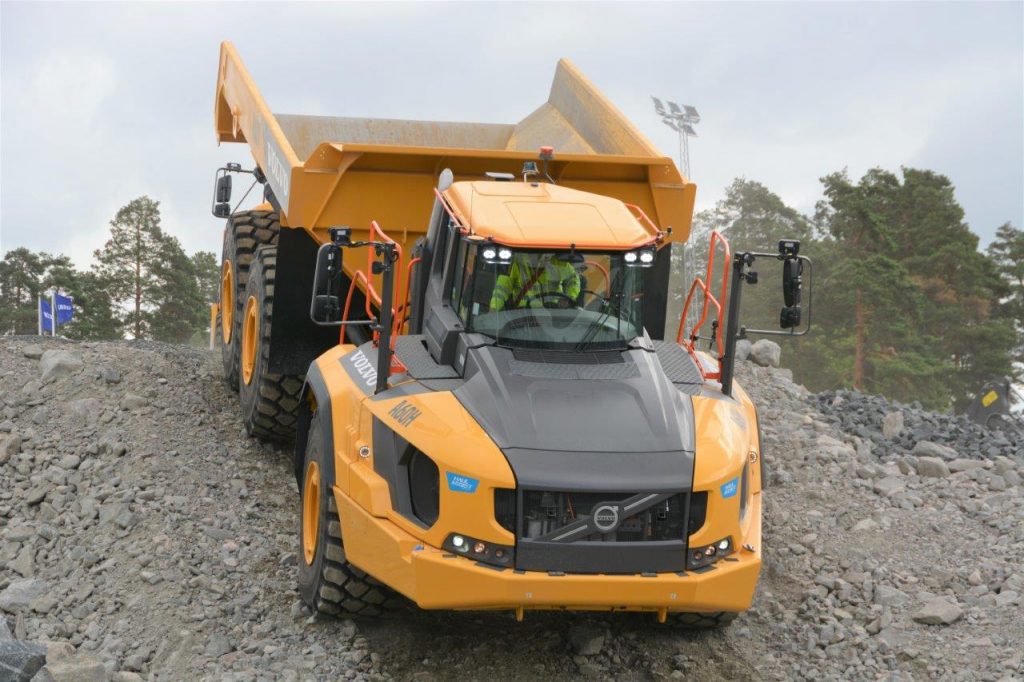 As featured on the current front cover of Earthmovers and in my 5-page report inside, the new 35-tonne class ECR355E L compact radius excavator made a dramatic entrance from a cloud of smoke under the bridge. This is one of those machines that just looks right and as I was to discover later has all the attributes that make a world class excavator, smoothness on the controls, loads of power from its 180kw Volvo D8J engine, superb balance thanks to its long and wide footprint and a fantastic cab in terms of ergonomics and comfort.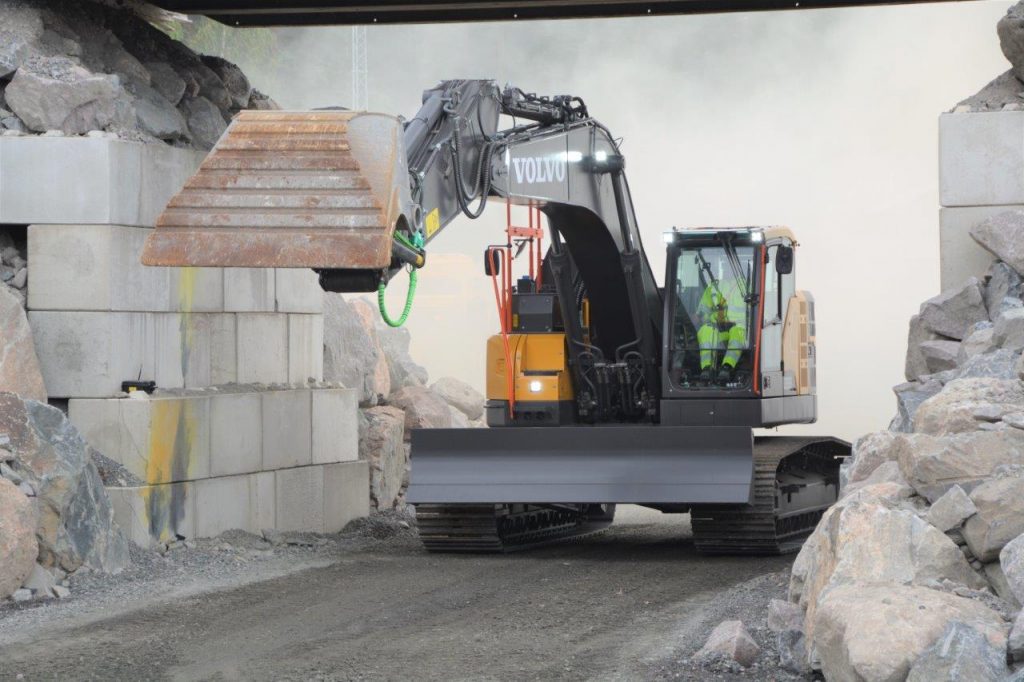 One of the show stopping moments took place when an A30G articulated hauler pulled up in front of the grandstand and two wheeled loaders proceeded to lift it off the ground in an impressive display of precision and power!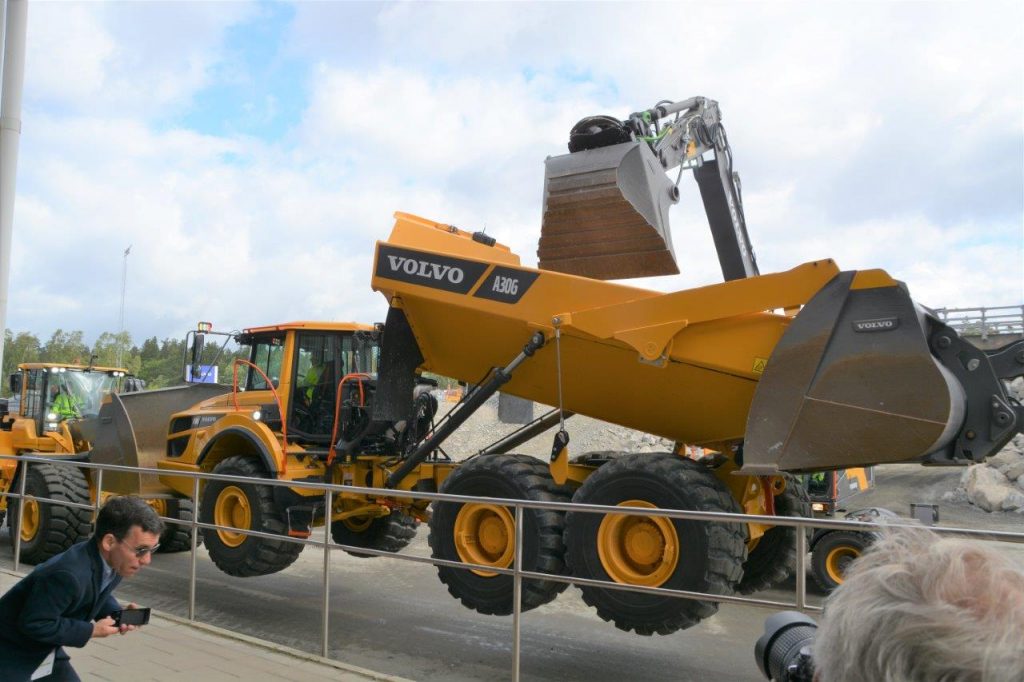 It wasn't all big kit though, this Volvo L25H compact wheeled loader operated by one of the many female demonstration operators at Eskilstuna, was doing a bit of a dance in front of the assembled guests.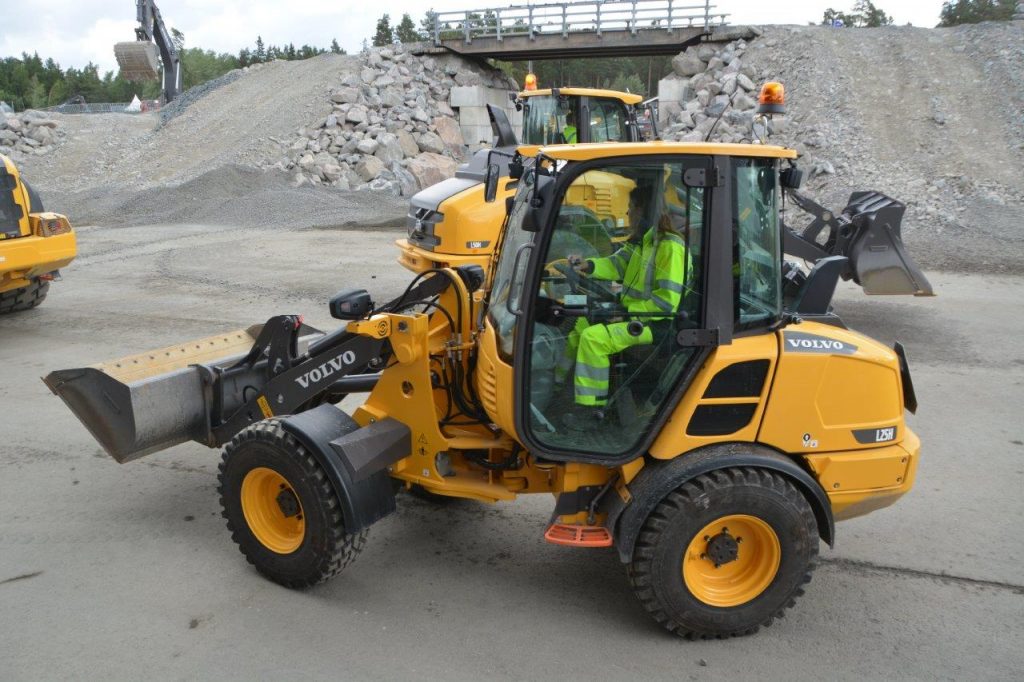 The all-new EW240E Material Handler was also available later on the extensive demonstration plots that are located at the Eskilstuna facility. This machine has been specifically designed for the rapidly expanding waste and recycling markets with a dedicated boom and dipper assembly and adjustable cab for improved visibility into bins and trucks.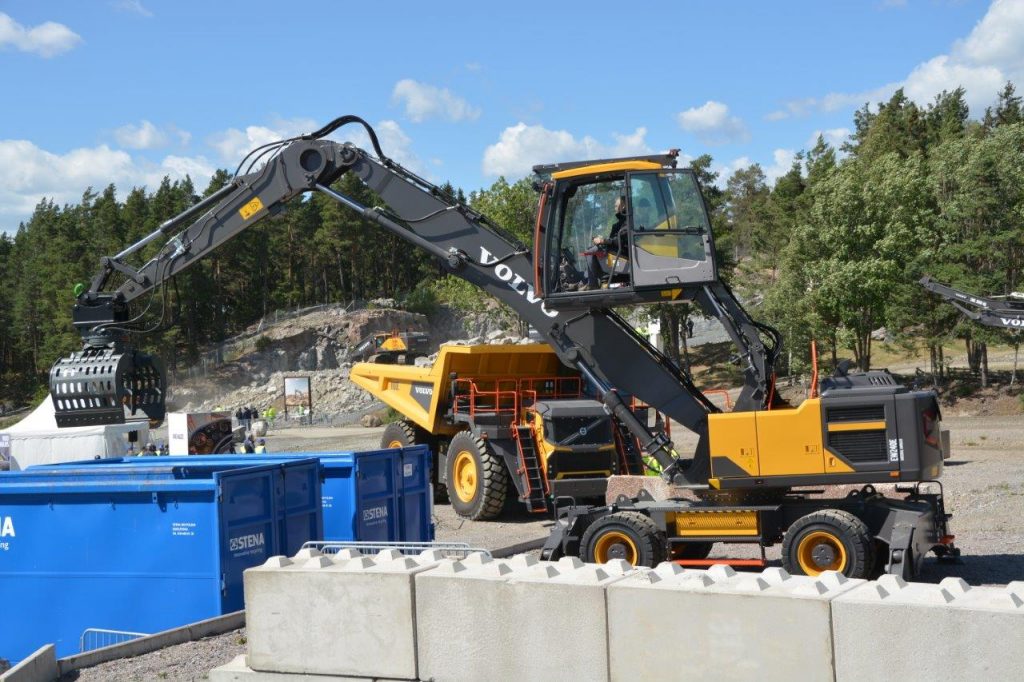 There were plenty of customers looking to spend some time on the EWR150E and EWR170E wheeled excavators, both of which were displayed in the preferred Scandinavian spec of TAB boom and a tiltrotator, this time from the Steelwrist stable, Volvo's preferred supplier. Another cracking pair of machines from the Swedish manufacturer.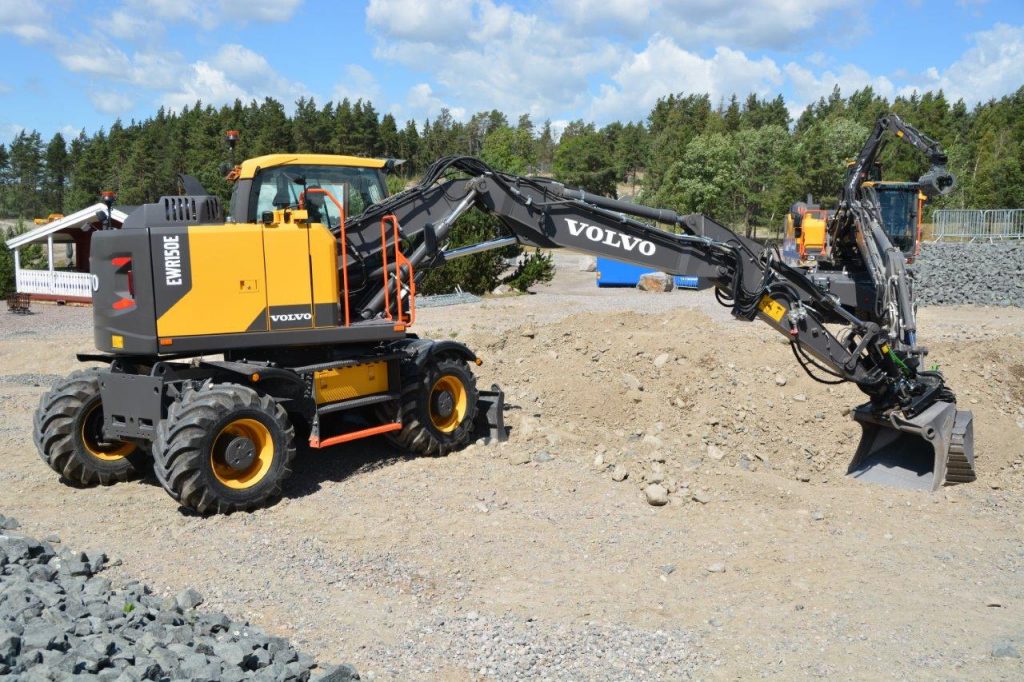 Check out this excellent cinematic style Volvo Days highlights video from the guys and girls at Volvo CE.