Digger Man Blog Facebook group member Joe Yip from Quincy, Massachusetts, has kindly sent in some scans from his own personal private collection. In part two of this series we will take a look at some of the old French manufacturer Poclain's gantry mounted special machines.
Last week we took a look at scans featuring Poclain machine's mounted on pedestal's, in this weeks post we are looking at another option Poclain offered, the gantry mount. This option enabled the machines to be more mobile than the pedestal mounted option, often running on rail tracks or a similar variation of them, all operated from within the cab, giving the operator the ability to travel between hoppers trackside or on a boat. In this first shot we see a Poclain TP45 at work in a pulp yard, where it is seen unloading trucks and loading the timbers into one of two chipper machines.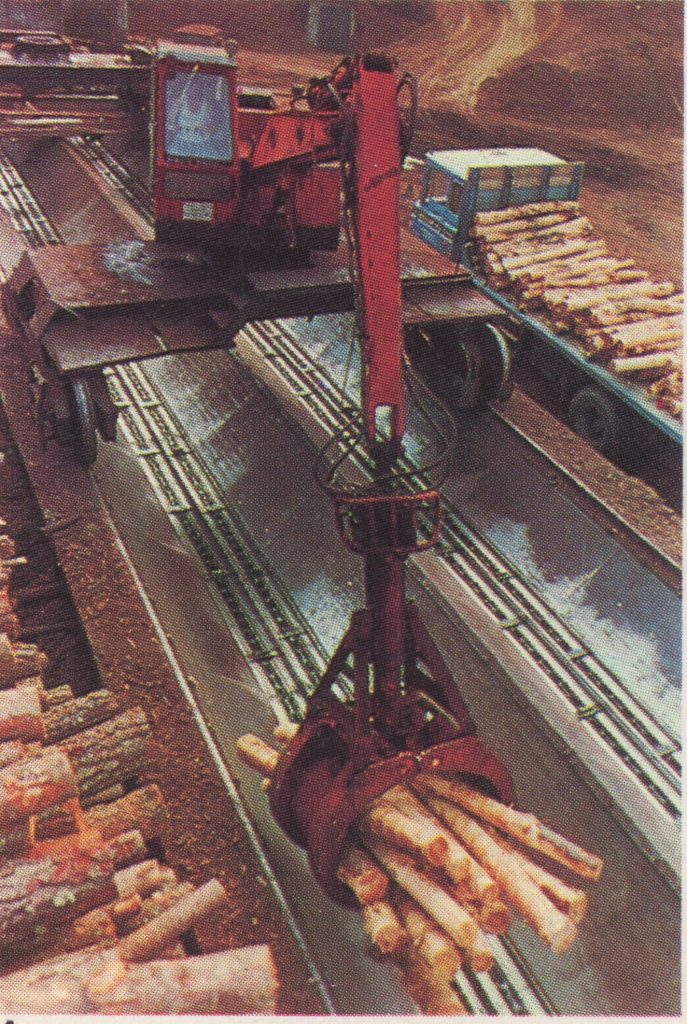 This Poclain LP80 was deployed on an overhead gantry style set up and featured a hydrostatic transmission to run it up and down the line straddling the train wagons. It is seen here loading timbers into the wagons.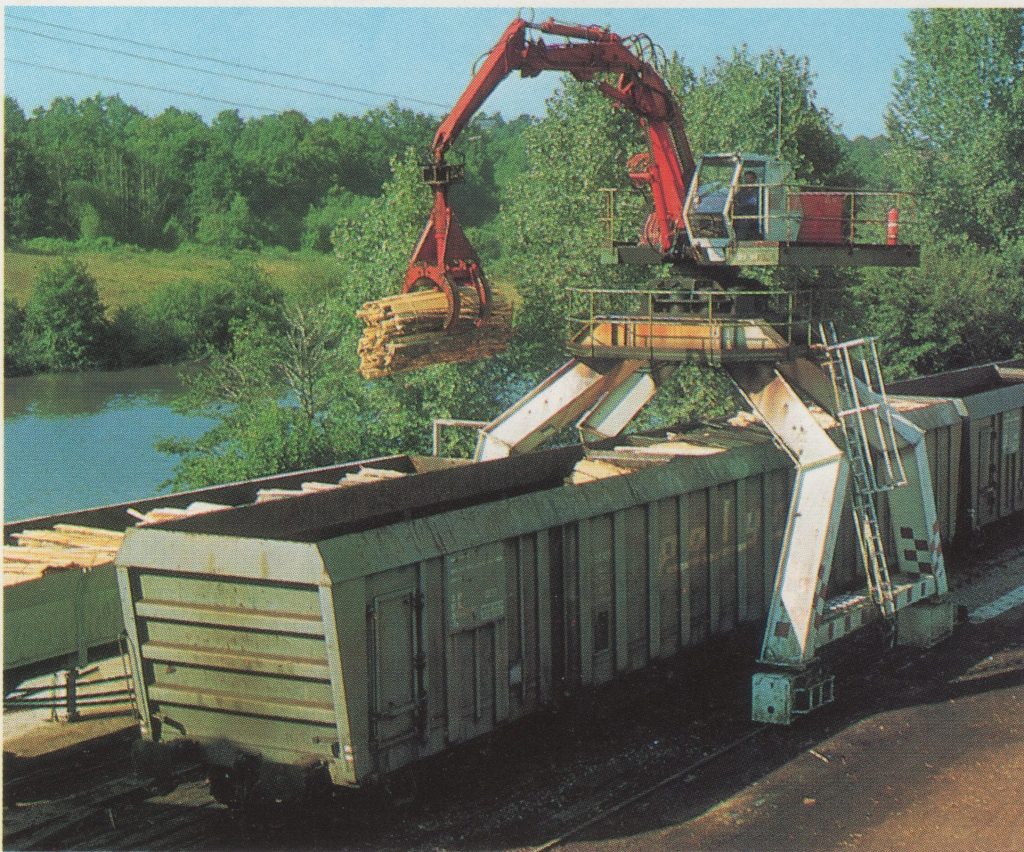 This HP300 was working on a suction dredger and made the vessel completely independent of any dockside unloading facilities. It was fitted with a 5 cubic yard (4 m3) clamshell grab and was capable of unloading the entire 2,400 tonnes of sand and gravel in the hold, in around 3 hours.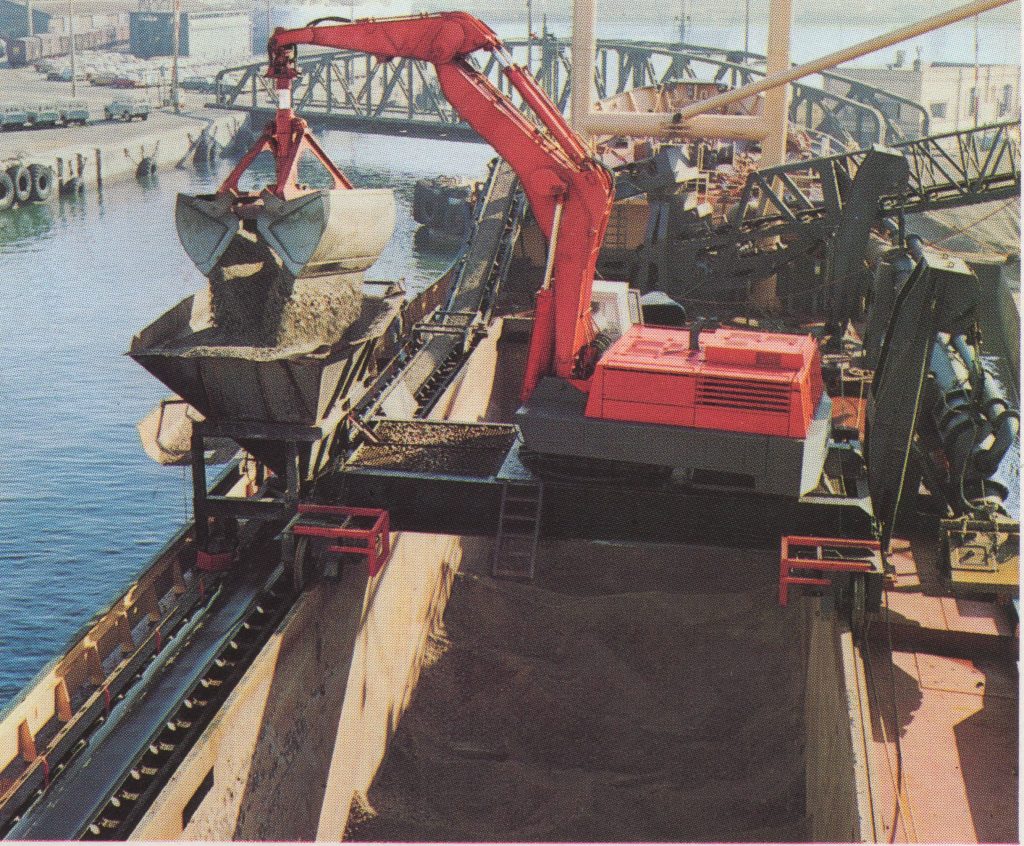 This different angle shot shows the HP300 grabbing another 5 cubic yard load from the ships hold ready to discharge into the hopper feeder, notice the twin dipper rams on top of the boom.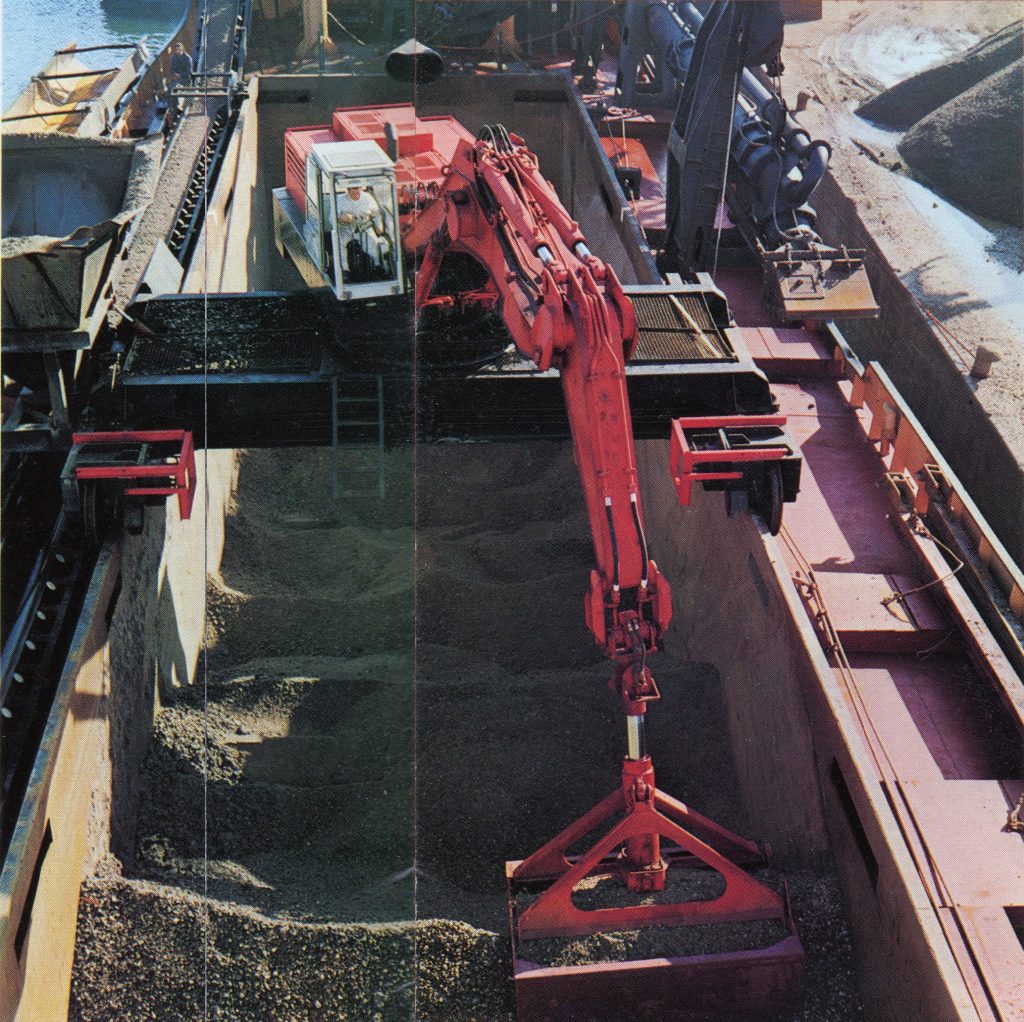 Zero or compact tailswing machines are increasingly popular these days, but even back in Poclain's era they were producing reduced tail swing machines like this TP30 model that had a slew radius of just 1.50m, ensuring that it could travel and swing safely without dislodging timber stockpiles adjacent to the work zone.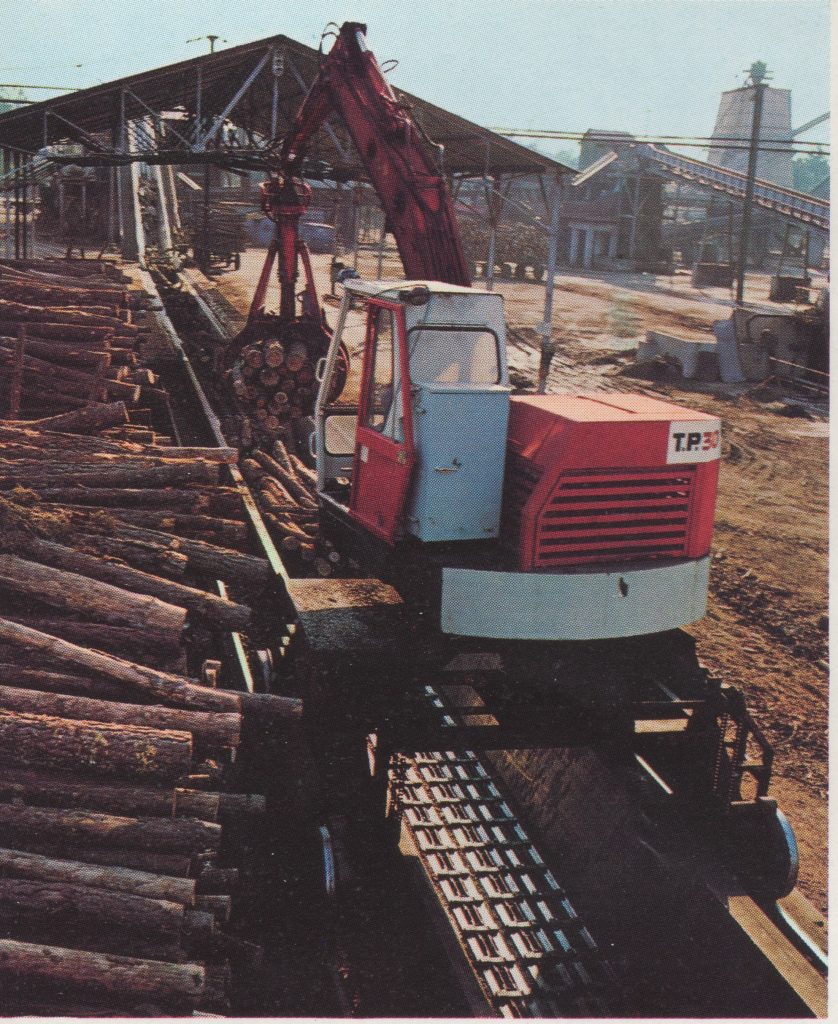 That's it for this batch of brochure scans, hopefully Joe will provide us with some others in the not too distant future and possibly some other manufacturers too.