Continuing investment in its industrious crushing and screening division, plant hire and contracting firm Woods, has chosen to update two of its Bell Equipment L2606E Loaders with like-for-like models of the well-regarded and extremely productive machines.
Having developed its crushing and screening division considerably in recent years, the Derbyshire-based firm has successfully become one of the largest contract crushing and screening processors in the UK, annually producing over two million tonnes of quality materials.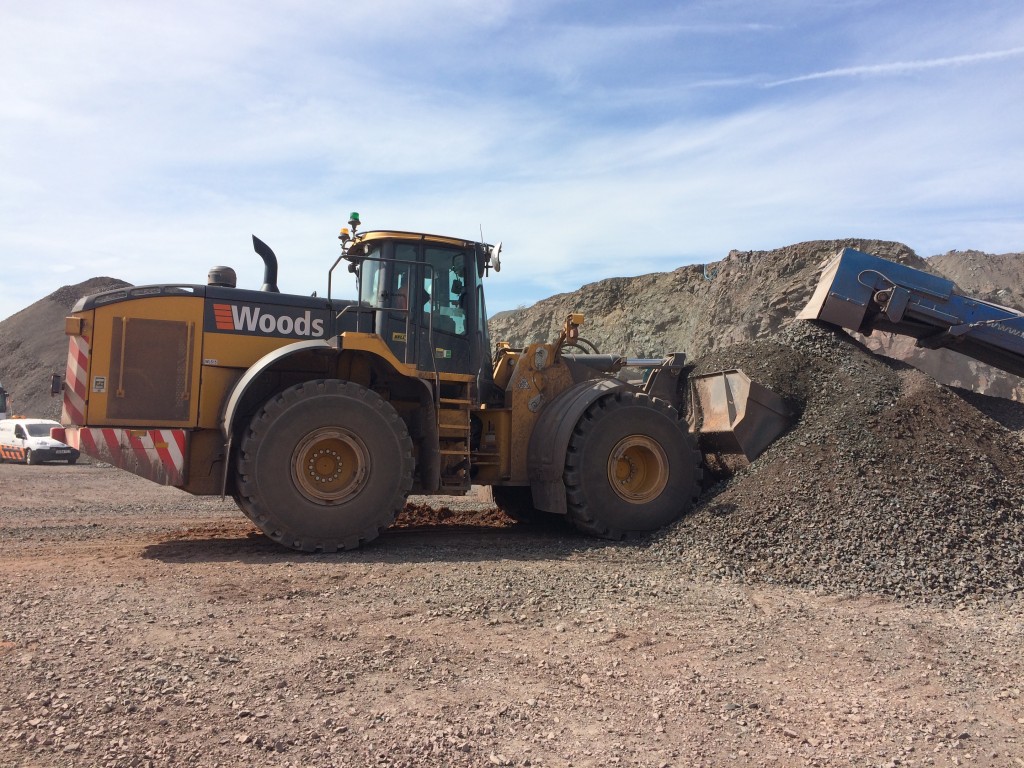 To maintain its high level of productivity and customer expectations, Woods regularly replenishes machines within its active fleet; replacing vehicles with newer models to keep output and efficiency at optimum levels.
The company's most recent investment has been the purchase of the two new L2606E Loaders, both of which were showcased on the Bell Equipment stand and in the demonstration area at the recent Hillhead 2016 exhibition, before being delivered to Woods for immediate use on site.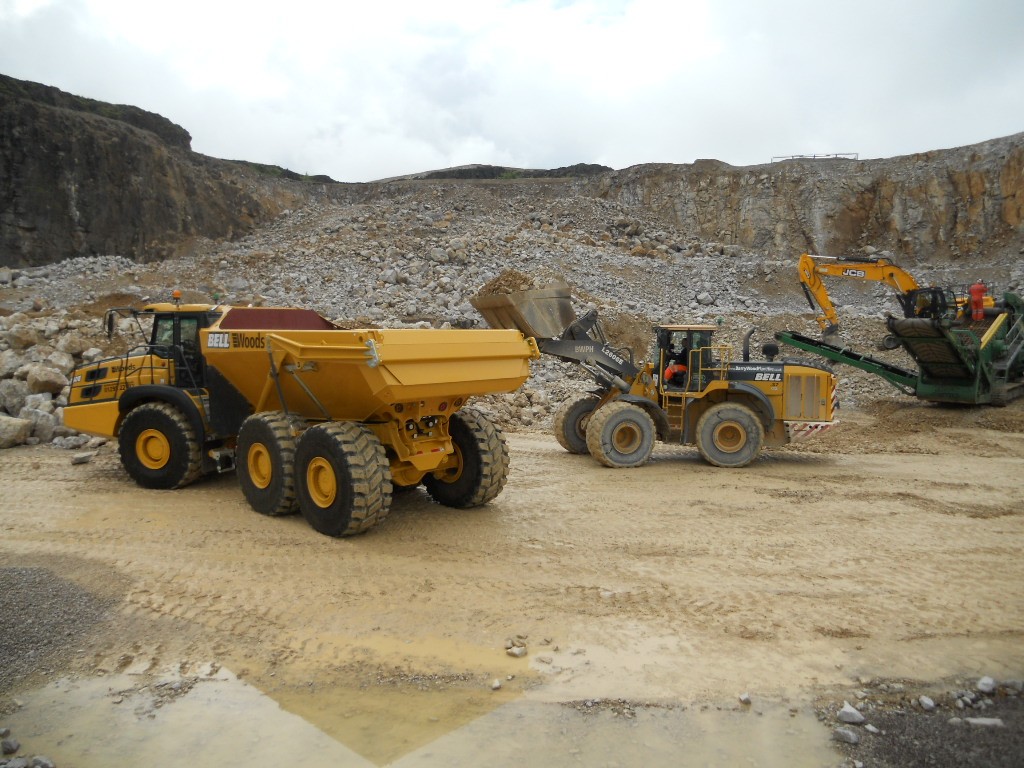 Now being put through their paces at two different quarry locations, the Loaders, with capabilities already familiar to the Woods' team, are already showing their worth. Woods' managing director, John Hattersley, explains more:
"After having enjoyed a brief pit stop at Hillhead, and attracting attention both on the Bell stand and in the demo area, our new L2606Es have now been delivered and are thriving in the crushing and screening environment.
"We've put Bell Loaders through their paces in the past, so we've every confidence that these machines will be up to the task.
"If a particular machine proves itself to us in terms of yield, reliability, strength and quality, it makes sense to replace that exact same model when it's time for a fleet replenishment – which is why we returned to Bell Equipment for our most recent loaders.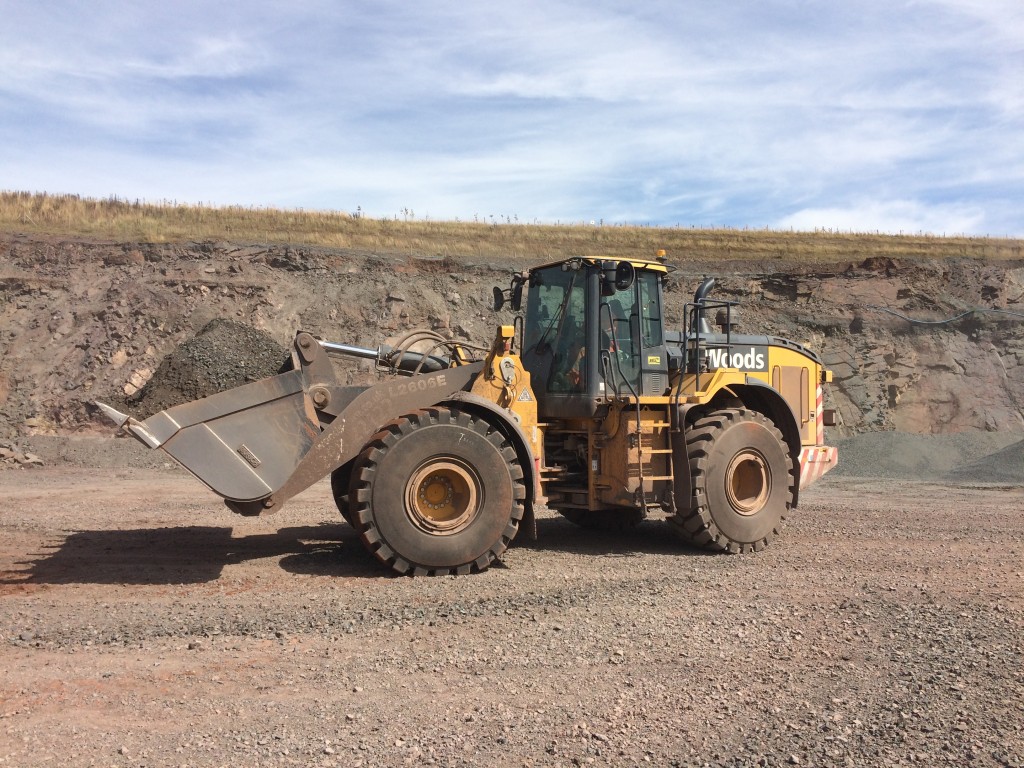 "The original machines, which were purchased in 2011, had proven themselves to be great tools, with each racking up an average of 8,000 hours.  However, the time for replacement had come and with the cost of ownership being so competitive for us and the residuals against newer machines looking impressive, it made sense to secure new vehicles."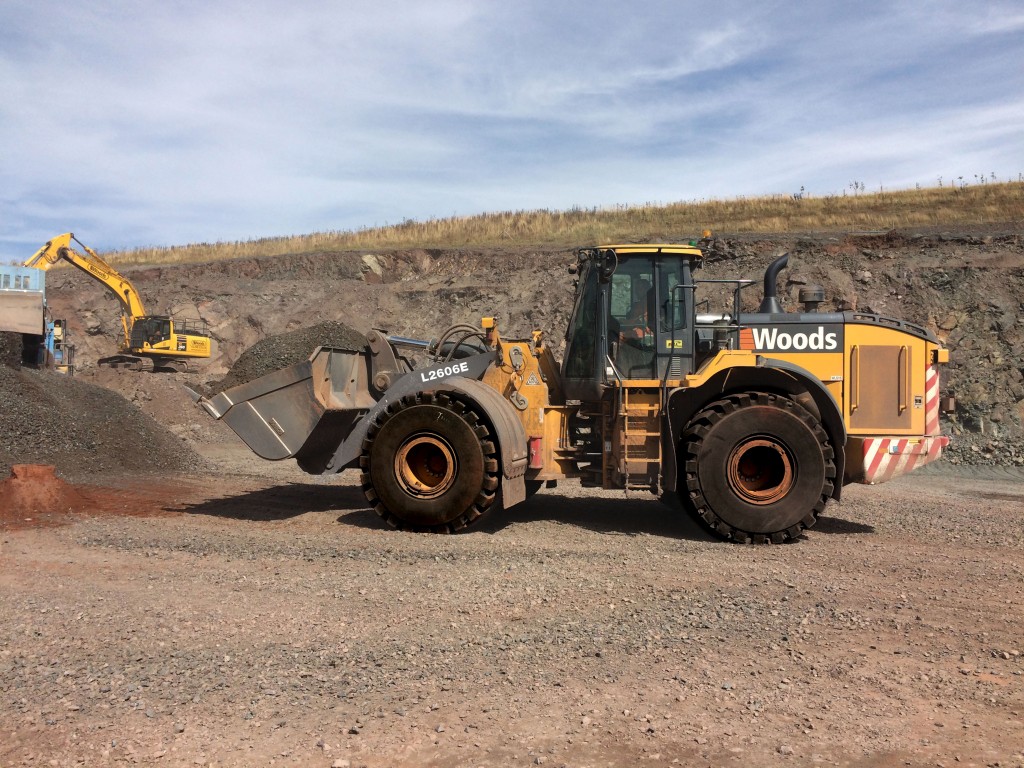 With its top of the range specification, on-board weighing feature, extra heavy duty axles and best-in-class 'Quadcool' system, the L2606E can be relied upon when put to task across the widest possible variety of applications.  It has been proven to thrive in even the harshest of quarry environments, delivering in terms of production, as well as health and safety features.
The performance of the new machines' predecessors had shown Woods just what the L2606E Loader was capable of.  The servicing and technical support provided by Bell Equipment, as well as its reputation for trust and reliability, has also seen the relationship with Woods develop further.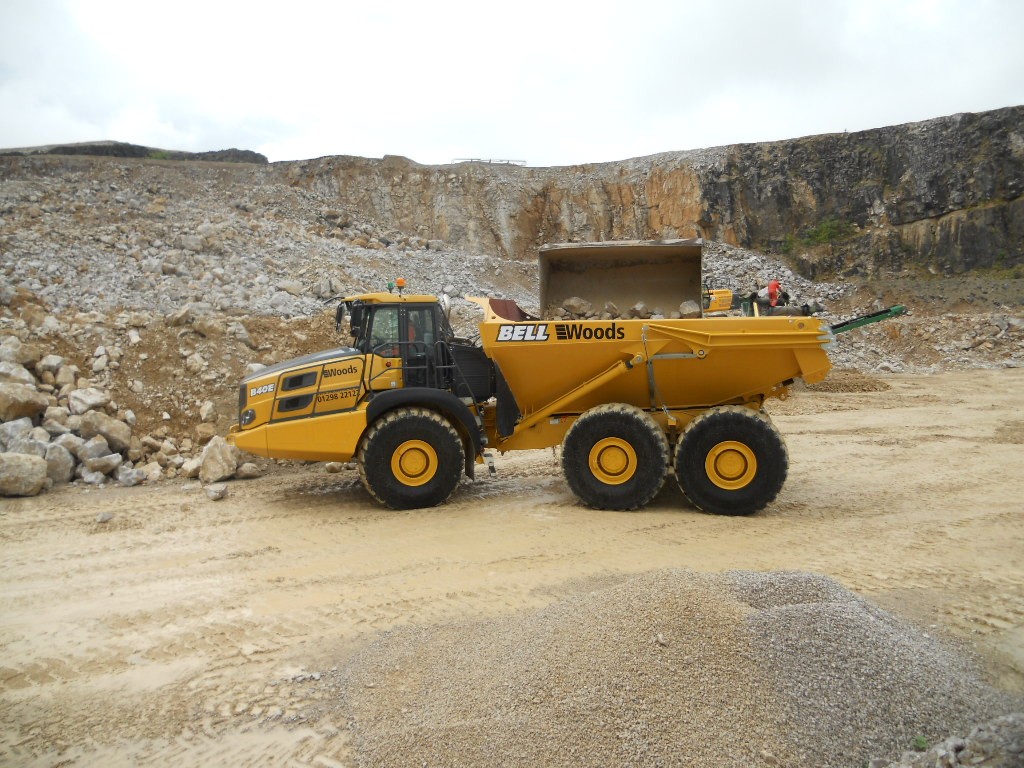 Responding to the news of the Loader acquisitions, Richard Higgott, sales and marketing manager at Bell Equipment, said: "We're delighted to learn that John and his team have so much confidence in the L2606E model, choosing to reinvest in its capabilities and capacity to deliver on residuals.
"We know the L2606E is a fantastic machine, but the real proof of a Loader's worth is when customers believe the same."