During last years visit with Liebherr to the massive Erzberg iron ore mine in Austria we were taken on a tour of the mine in what can only be described as the worlds largest taxi.
The mine has two of these old Wabco Haulpak dumptruck's on site that have long been retired from real dumptruck work and now, rather than scrap them, they have been converted into two giant taxi's that take visitors on a tour around what is the largest mine of its kind in Western Europe. The trucks which are nicknamed Hauly 1 and Hauly 2 are powered by a Cummins V-12 engine which puts out 860hp.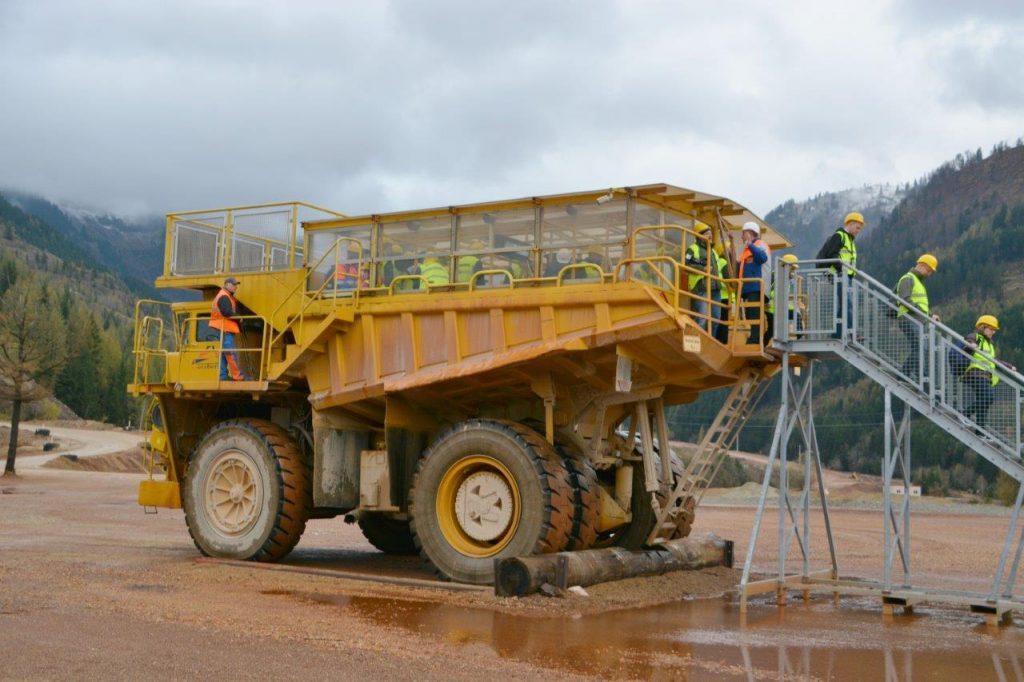 The skip features a converted flat floor and bench seats with individual seat belts await the passengers. I have to say its not the most comfortable of rides but despite the risk of whiplash its an amazing experience to tour the mine in one of these ageing giants and I thoroughly recommend you pay a visit if the chance arises.